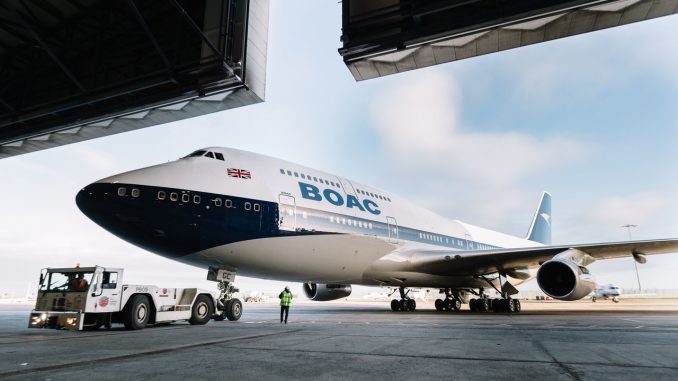 As part of their 100th birthday celebrations, British Airways has painted Boeing 747-400, registered as G-BYGC, into a retro BOAC livery.
BOAC, or British Overseas Air Corporation, commenced operations on April 1, 1940. It was created by an Act of Parliament to become Britain's state airline, forming from the merger of Imperial Airways and British Airways Ltd.
The main hub of BOAC was London Heathrow, but operations were evacuated to Bristol during World War II. At its peak, BOAC had 200 aircraft in its fleet, including Boeing 747-100s and the Lockheed Constellation. BOAC also tested the Concorde, which was then used for passenger services by British Airways.
BOAC was the first airline to begin using passenger jets in 1952 — the de Havilland Comet which was used to fly to Johannesburg and Tokyo.
BOAC ceased operations in 1974 when it merged with British European Airways (BEA) to form today's British Airways as a solution to a disagreement regarding air rights. The merger occurred at the same time as the establishment of the Civil Aviation Authority (CAA), the U.K.'s unified regulator for air transport.
When the retro livery was announced back in January, the Chairman and CEO of British Airways, Alex Cruz, said in a press release: "So many British Airways customers and colleagues have fond memories of our previous liveries, regularly sharing their photos from across the globe, so it's incredibly exciting to be re-introducing this classic BOAC design."
"Our history has shaped who we are today, so our centenary is the perfect moment to revisit our heritage and the UK's aviation landscape through this iconic livery," Cruz continued.
The 747 landed on Monday from the IAC paint shop in Dublin and the BOAC livery will remain on the airplane until it retires in 2023. By this time, British Airways will have retired the majority of its 747 fleet.
The 747-400 was chosen as it is a later variant of an aircraft that BOAC used to operate some routes in this very livery, and the event is supposed to coincide with the 50th anniversary of the Boeing 747 which happened one week ago on February 11.
Stay tuned on Tuesday as AirlineGeeks gets an up-close look at the jet at New York-JFK.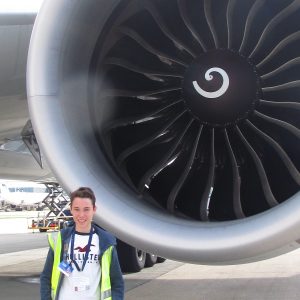 Connor has been in love with flying since the first time he boarded a plane when he was 5 years old. He loves all things aviation, and he hopes to make that his full time career in the future.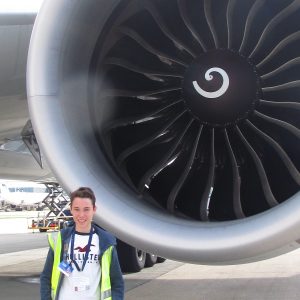 Latest posts by Connor Sadler (see all)