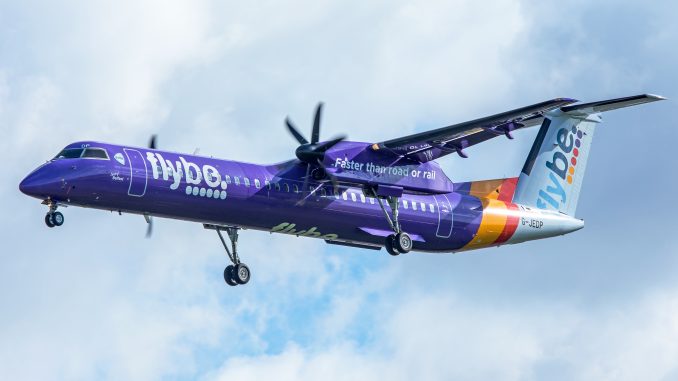 The Flybe Group has announced an agreement for the sale of the airline to a consortium of airlines. The announcement was made at the beginning of the week with the new owner, Connect Airways, purchasing the airline for £2.8 million ($3.2 million). Connect Airways is made up of Virgin Atlantic Airways, Stobart Air, and Cyprus Capital, and was formed in December to purchase the fledgling Flybe.
The airline had been looking for a new owner since November after the airline issued a profit warning. While shareholders plan to vote on the agreement for the airline's sale on March 4, they may not have much a choice, with leadership warning shareholders if the sale isn't completed the airline would be wound down. The company ran at a nearly £20 million ($22.7 million) loss for the 2016-17 financial year.
The deal with Connect Airways was the preferred bid by the Flybe's leadership, as only one month ago Flybe took out a £20 million ($22.7 million) secured loan from the group. However, Flybe also had received a proposal from Mesa Air for £65 million ($74 million) which was favored by Flybe's second largest shareholder, Andrew Tinkler, the former CEO of the Stobart Group.
Flybe's current leadership has faced criticism from its own employees, including a scathing email from a pilot accusing the leadership of turning a profitable airline into an unprofitable one in the space of two years. The employee was suspended in January in accordance with company policy.
While the deal is scheduled to move forward, the future plan for Flybe remains unclear. Virgin Atlantic could utilize Flybe to offer passengers connections within the U.K. and Europe. Virgin has previously attempted an in-house regional airline which had failed, but it has an opportunity to utilize Flybe's valuable slots at London Heathrow to re-attempt its efforts.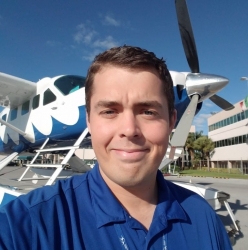 Daniel has always had aviation in his life; from moving to the United States when he was two, to family vacations across the U.S., and back to his native England. He currently resides in South Florida and attends Nova Southeastern University, studying Human Factors in Aviation. Daniel has his Commercial Certificate for both land and sea, and hopes to one day join the major airlines.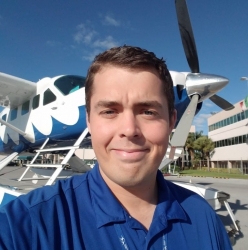 Latest posts by Daniel Morley (see all)