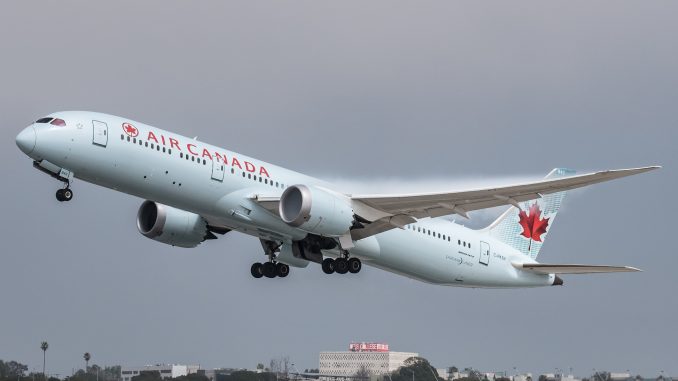 Following rising tensions between Pakistan and the Indian Subcontinent, Pakistan closed its airspace after having claims of having shot two Indian fighter aircraft. The ongoing dispute between India and Pakistan had been tensing lately, after 14 Indian Soldiers were killed on February 14 in the border town of Kashmir controlled by India.
Confrontations further escalated this week, when India confirmed to have launched airstrikes into Pakistani territory this week; leading to claims of Pakistan's airforce shooting down two Indian jets flying over said region, causing the country to close its airspace on Wednesday.
The closure caused major disruptions for flights between Europe, Central, East and South Asia, some flights departing North America's east coast to India as well as flights within Central Asia and the Middle East, leaving thousands of passengers stranded. Pakistani's civil aviation authority has alerted that the country's airspace will remain closed until 23:59 on Thursday, although Flightradar24 reports that some flights are now being allowed to leave Pakistan.
Thai Airways had probably been the most disrupted, given the natural flight path between their hubs in Bangkok Suvarhumi and its 11 European destinations that fly over Pakistan. The Thai flag carrier cancelled all flights destined for Europe departing on the evening of February 27 including to destinations such as London Heathrow, Munich, Paris Charles de Gaulle and Vienna, leaving more than 5,000 passengers stranded as the carrier was unable to establish alternative flight paths for those flights, given air space south of Pakistan was deemed very crowded.
The Thai Flag carrier is in the process of seeking permission to fly over Chinese airspace instead and resume flights between Thursday afternoon and Friday morning.
Additionally, many other carriers such as British Airways and Singapore Airlines had to make adjustments on flights between Southeast Asia and Europe on Wednesday, including re-fuel stops on the way due to their longer alternative flight paths. Singapore Airlines flights SQ308 and SQ316 between Singapore Changi and London Heathrow operated by an A380-800 and a Boeing 777-300ER respectively had to make a refueling stop in Dubai; while SQ326 refueled in Mumbai on its way to Frankfurt.
A handful of flights on Wednesday evening were diverted for refueling, including Finnair AY144 between Bangkok and Helsinki operated by one of the airline's A330-300s, which stopped in Moscow; KL876 and AF165 from Bangkok to Amsterdam and Paris Charles de Gaulle stopped in Bucharest and BA34 between Kuala Lumpur and London Heathrow operated by a Boeing 787-9, stopping at Athens on its way to London.
Due to high loads and the need to carry additional fuel in light of the longer journey, the British carrier only carried hold luggage of those travelling in First, Club World and Gold Card Holders. Passengers were informed of the measure and were offered to be rebooked on other flights on the next days, if they did not want to separate from their luggage.
Turnarounds and Long Re-Routes
Several flights had to go out of their way or even return to their original destination due to the closure of the Pakistani airspace throughout the day on Wednesday. Perhaps the most surprising was Air Canada's flight AC42 between Toronto Pearson and New Delhi, which turned around about halfway into the flight. The flight, operated by a two-year-old Boeing 787-9 registered as C-FRSE flew almost 7,500 miles between Toronto and Toronto, as the airline decided to temporarily cancel flights to India insight of the Pakistani Air space closure.
#AC42 — a very long flight from Toronto to Toronto.

https://t.co/t8OxL8OEOz pic.twitter.com/zwtvXf6LHf

— Flightradar24 (@flightradar24) February 27, 2019
On the other hand, Turkmenistan Airlines flight T5555 between Ashgabat in Turkmenistan and Amristar in India took 4 hours and 45 minutes to perform a journey that when flying over Pakistan takes an average of 2 hours and 17 minutes, due to the need to go around said airspace. In the same fashion, Uzbekistan Airways flight HY441 between Tashkent and Amristar took more than four hours for a journey that usually takes less than 2 hours and 15 minutes.
Pakistan is now beginning to open back its airspace with some flights being allowed to depart from the country, including Emirates EK637 from Peshawar to Dubai, Air Arabia G9825 to Al Khaimah and Qatar Airways QR601 to Doha. However, the implications on other flights remains to be seen.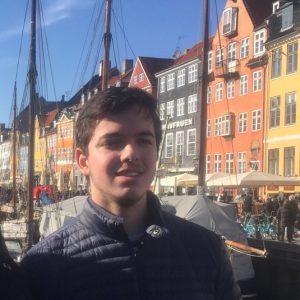 As a geography nerd, Jose has always been fascinated by the complexities of the airline industry and its ability to bring the world closer together. Born and raised in Peru, now studying in the UK. he has travelled around America, Europe and South East Asia. His favorite aircraft is the Boeing 767-300, which he has flown many times during his childhood; although now the A350 is slowly growing up on him.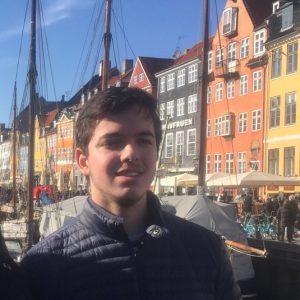 Latest posts by Jose Antonio Payet (see all)