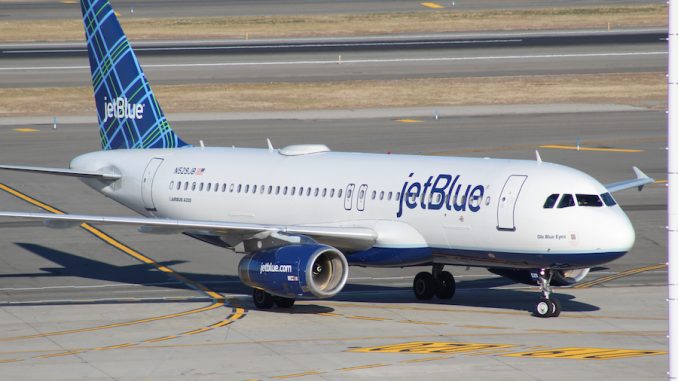 JetBlue announced the start of new service between Fort Lauderdale-Hollywood International Airport (FLL) and Ecuador's Guayaquil's José Joaquín de Olmedo International Airport (GYE) on Thursday. The new service marks JetBlue's broader reach into Latin America and the Caribbean. Guayaquil is JetBlue's sixth destination in South America and second destination in Ecuador.
JetBlue's first flight to Guayaquil arrived just before 11 p.m. local time Thursday night and the first northbound leg of the route arriving in back in Fort Lauderdale just after 5 a.m. Friday. The service between the two cities operates daily using the airline's A320 aircraft.
Guayaquil is most known for its outdoor gardens and zoos, as well as unique landscapes and wildlife. It also serves as a gateway to the natural beauty of the Galapagos Islands.
From museums and restaurants to nearby islands and beaches, Guayaquil offers something for nearly every JetBlue traveler," Andrea Lusso, JetBlue's Director of Route Planning, said in a press release regarding the new service. "At the same time, new Guayaquil flights bring our award-winning service and low fares to yet another new Latin American city while also expanding our international footprint and advancing our focus city growth strategy."
JetBlue first launched service to Ecuador in 2016 with once-daily service between Fort Lauderdale and the Quito, the capital of Ecuador. In response to the success of the route, JetBlue added a second seasonal daily flight to the route last summer.
In recent years, the airline's strategy has been focused on enhancing international markets, and thus far it has translated into service in 22 countries including Aruba, the Bahamas, Barbados, Bermuda, Cayman Islands, Colombia, Costa Rica, Cuba, the Dominican Republic, Ecuador, Grenada, Haiti, Jamaica, Mexico, Peru, Puerto Rico, Saint Maarten, Saint Lucia, Trinidad and Tobago, and Turks and Caicos Islands.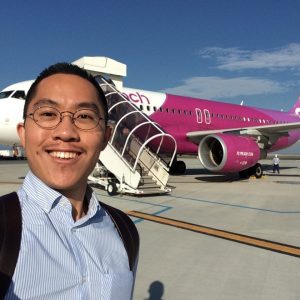 Most people hate long flights or overnight layovers, but Albert loves them. The airport and flying parts of traveling are the biggest highlights of any trip for him – as this avgeek always gets a thrill from sampling different airline cabin products and checking out regional developments happening at local U.S. airports. He's flown on almost every major carrier in the U.S. and Asia Pacific, and he hopes to try out the new A350s soon.

Albert recently completed his undergraduate studies in Business Accounting at USC in Los Angeles and he is currently recruiting for a corporate analyst position at one of the U.S. legacy carriers. During his college years, he interned at LAX for Los Angeles World Airports working behind-the-scenes (and on the ramp) in public relations and accounting. Outside of writing for AirlineGeeks, he enjoys trekking the Hollywood hills, visiting new hotspots throughout SoCal, and doing the occasional weekender on Spirit Airlines.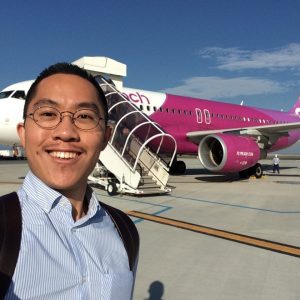 Latest posts by Albert Kuan (see all)