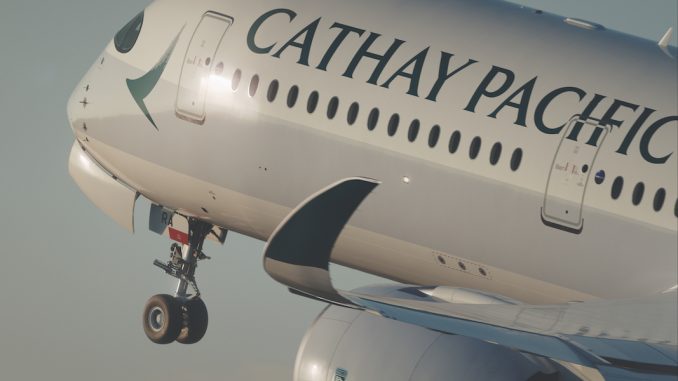 In response to the rumors of Cathay Pacific buying a stake in Hong Kong Express, the airline revealed the potential takeover bid for the low-cost carrier. The airline is "in active discussion about an acquisition involving Hong Kong Express." But the airline added, "no agreement for the acquisition has been entered into and there can be no certainty that any agreement will be entered into."
Hong Kong Express is a low-cost airline based in Hong Kong. Cathay Pacific had a conservative view of low-cost carriers. Rupert Hogg, CEO of the airline, denied plans to launch a low-cost brand until last year when the airline made a U-turn on this issue and mentioned: "never say never."
Just recently, Cathay Pacific has been faced with huge competition from its opponents. As both Chinese and Middle-East airlines extended their route maps rapidly, it made Chinese passengers reluctant to transit in Hong Kong and local passengers became more willing to transit in Dubai or Doha for a lower fare. In addition, the budget carrier made a huge impact on Cathay Pacific. The airline recorded a loss of $74 million USD in 2016 and $161.4 million USD in 2017. After two years of losses in a row, Cathay Pacific has recorded a profit of $294.8 million in 2018.
Hong Kong Express is affiliated with China's HNA Group; the cash-strapped group is offloading its assets to alleviate its financial situation. HNA Group is holding 14 airlines, including the flagship carrier Hainan Airlines and Hong Kong Airlines.
If the transaction is made, the budget carrier will be the fourth airlines of Cathay Pacific Group. The group already owns Cathay Pacific Airways, Cathay Dragon Airlines, and AHK Air Hong Kong Cargo.

Will has been a travel agent in Hong Kong for almost three decades, as time goes by he hasn't lost his passion for his job, He still has plenty of enthusiasm for the airline industry and airport operations.