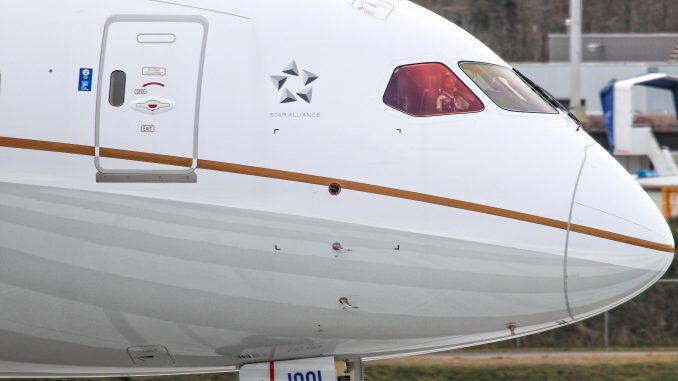 It has long been acknowledged that aviation has traditionally been a male-dominated industry. A fact recognized by the industry itself which is taking steps to correct the imbalance with a number of initiatives. IATA Director-General Alexandre de Juniac followed the association's Annual General Meeting in Sydney last year by declaring that the industry had a lot of work to do to address gender balance specifically at the senior level.
He gave the example of IATA's own board where "of the 31 members on the IATA Board of Governors, there are only two women. That is reflective of an industry in which only 3% of CEOs are women."
As Friday was International Women's Day, a number of airlines and aviation-related companies chose to recognize the occasion this week with some significant initiatives which will have a long-lasting effect. On Monday Australian Prime Minister Scott Morrison announced that Sydney's new 'Western' airport, which is under construction and scheduled for opening in 2026, would be named after aviation pioneer Nancy-Bird Walton.
Ms. Walton, who was born in 2015 and passed away in 2009, obtained her class A pilot's license at age 17 after undertaking lessons from Charles-Kingsford Smith, the Aussie flying legend whose name adorns Sydney's international airport. In 1935 Nancy-Bird became the first woman in the British Commonwealth (then Empire) to obtain a commercial pilot's license, a qualification she held until 2006.
Norwegian Air announced Friday that they would be honoring International Women's Day by adding the portraits of a further eight British women to the tail fins of their aircraft. The recent additions, whose achievements encompass sport, research and women's suffrage, join aviator Amy Johnson and novelist Jane Austen as part of Norwegian's female 'tail fin heroes' on aircraft operating to and from the U.K.
Johnson set a number of long-distance flying records and in 1930 was the first woman to fly solo from England to Australia. She tragically died in 1941 aged 37 when as part of the Air Transport Auxiliary, a unit comprised of male and female pilots who positioned Royal Air Force aircraft around bases in the U.K., she bailed out of her aircraft and drowned in the Thames Estuary.
Future female aviators were encouraged by British Airways who invited 100 female school children to meet with some of the airline's female pilots. The U.K. airline, which celebrates its 100th anniversary in August, currently has a six percent female pilot population and like a number of other airlines around the world is seeking to diversify further.
Part of B.A.'s strategy this week involved Brie Larson, the Oscar-winning star of Disney release Captain Marvel, being interviewed by a B.A. pilot. Larson's character in the Marvel movie is a pilot and it is hoped that the worldwide appeal of the movies and Larson's continued involvement in the next phase of Marvel movies will inspire young women to become involved in aviation.
The events and initiatives undertaken for International Women's Day will hopefully go some way to encouraging more women into the industry and for more airlines to address the imbalance at a corporate level. As Mr. de Juniac said in June last year: "A combination of individual action by airlines and collective action as industry are needed to make aviation a more equitable place for all those who want to make a career in it."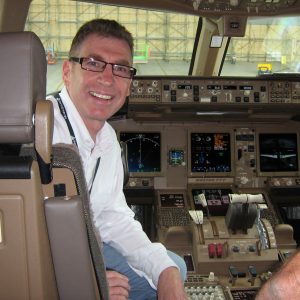 John has always had a passion for aviation and through a career with Air New Zealand has gained a strong understanding of aviation operations and the strategic nature of the industry. During his career with the airline, John held multiple leadership roles and was involved in projects such as the introduction of both the 777-200 and -300 type aircraft and the development of the IFE for the 777-300. He was also part of a small team who created and published the internal communications magazines for Air New Zealand's pilots, cabin crew and ground staff balancing a mix of corporate and social content.

John is educated to postgraduate level achieving a masters degree with Distinction in Airline and Airport Management. John is currently the course director of an undergraduate commercial pilot training programme at a leading London university. In addition he is contracted as an external instructor for IATA (International Air Transport Association) and a member of the Heathrow Community Fund's 'Communities for Tomorrow' panel.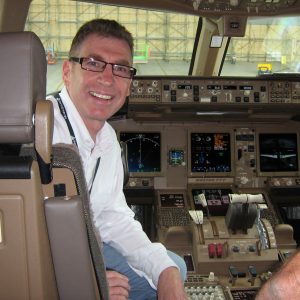 Latest posts by John Flett (see all)