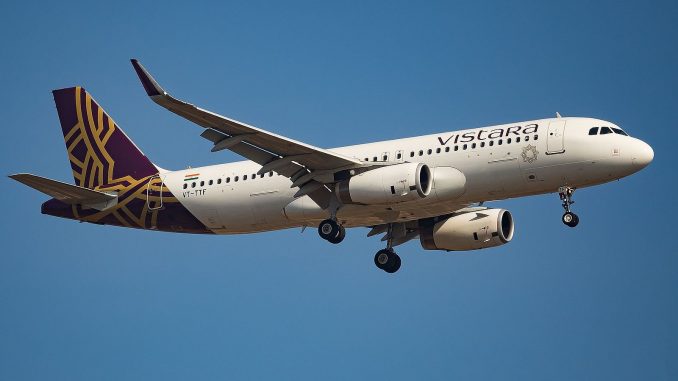 Vistara, the Tata Group and Singapore Airlines joint venture, has finally received government approval to begin international flights. This comes after where all Vistara could really do was sit and wait.
Normally, the Indian aviation regulator, the Directorate General of Civil Aviation, would be granting international flying permits. Instead, a committee of five cabinet-level ministers were banded together to make the decision.
While the cabinet members did agree to grant Vistara international flying privileges this came at a great delay due to an ongoing investigation of another carrier that is also partially owned by the Tata Group: AirAsia India. It is alleged that AirAsia India bribed and lobbied government officials for international flight permits.
AirAsia India is an airline that Tata owns 51 percent of and AirAsia Berhad, based in Malaysia. This is a similar ownership structure to Vistara's as well where Tata owns 51 percent of the airline. It makes sense that the Indian government took longer to fully review Vistara's petition in light of the investigations into AirAsia India.
First International Route Plans
It is expected that Vistara's first international flight will be to Colombo, Sri Lanka with flights seven days a week from New Delhi. If this route does become reality it will be the third airline to service the two city pairs, alongside Air India and Sri Lankan Airlines.
It is likely Vistara will begin service with an Airbus A320 aircraft, the current backbone of its fleet.
Colombo is serviced from other cities in India such as Chennai, Bengaluru, and Hyderabad but airlines like IndiGo, SpiceJet, and Jet Airways.
The Need for International Service
The approval comes at a dire time for Vistara. The airline has recorded losses for the past three years, something that is not uncommon in the Indian aviation industry. Carriers are beleaguered with punitive fare wars, rising fuel costs, and currency troubles.
Given the extreme price sensitivity of the Indian market, carriers struggle to raise fares since any fare increase will result in loss of market share. Therefore, many airlines, including Vistara, are looking outwards for new revenue sources.
Air India is not exactly the shining gem that it used to be in the golden days and Jet Airways is in perpetual death throes, this leaves Vistara well positioned as the only other full-service carrier that can operate international routes. The airline seems to have read the same manual that Air India and Jet Airways use for their operations and firmly decided to do the opposite.
It is no secret that service on Air India and Jet Airways are severely lacking, to the point that even Indian natives traveling to and from the country prefer other carriers such as Etihad and Emirates. Vistara has noticed this and has taken focus on providing a good experience very seriously.
Vistara, if allowed to continue growing, can grow to become a formidable competitor to Air India in the full-service international market from India.

Hemal took his first flight at four years old and has been an avgeek since then. When he isn't working as an analyst he's frequently found outside watching planes fly overhead or flying in them. His favorite plane is the 747-8i which Lufthansa thankfully flies to EWR allowing for some great spotting. He firmly believes that the best way to fly between JFK and BOS is via DFW and is always willing to go for that extra elite qualifying mile.

Latest posts by Hemal Gosai (see all)