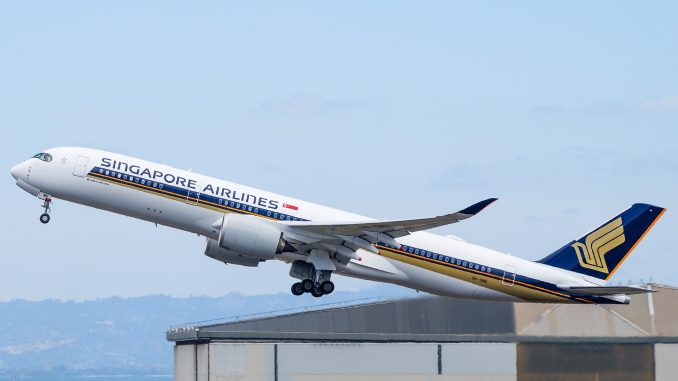 Furthering its reputation as a passenger-oriented airline, Singapore Airlines has upgraded its food and beverage experiences to entice the passengers. The airline has developed a new scheme called "From Food to Plane" in partnership with AeroFrams, the world's largest vertical farm, to source better and fresher food for its flights.
Based in Newark, the western terminus of the airline's historic Singapore-Newark nonstop flight, AeroFarms' produce is grown indoors without soil, pesticides or sunlight, using AeroFarms award-winning technology. The technology allows food to be grown independent of season or atmospheric conditions, bringing more flexibility to onboard offerings while maintaining and even improving quality.
Yeoh Phee-Teik, Senior Vice President Customer Experience, Singapore Airlines said, "As vertical farms are not weather dependents but operate under a controlled environment, crops can be grown year-round, thereby increasing the amount of sustainable produce to support more of the Airline's needs."
"Imagine boarding a plane and enjoying a salad harvested only a few hours before take off," Antony McNeil, Food and Beverage Director, Singapore Airlines said.
Aerofarms is expected to provide fresh produce the flight for Newark to Singapore flights from September. The flight, known for holding the title as the longest flight in the world, offers three meal courses with options specifically designed for the ultra-long-haul flight.
In addition to food, the airline will also enhance its wine selections in the future. Already employing a wine panel established in 1989, the airline keenly focuses on which wines and champagnes are offered onboard. The wine consultants on the panel visited vineyards around the world to discover a range of wine for suitable passengers. 47 labels will be provided to premium cabin passengers, a six-fold increase from last year, and the choices will be the most extensive among all airlines.
"We are able to ensure a well-planned rotation of wines to keep the palates of our frequent flyers continually excited," said Betty Wong, Divisional Vice President Inflight Services and Design, Singapore Airlines. Customers can soon look forward to a new and exciting label delivered on board every two months."
Singapore Airlines has been introducing new meal types for its flights, including the new child meal program that offers three different cuisines such as Asian, western and vegetarian. Also, the airline has carried out research on Indian vegetarian and Muslim meal, to further meet the needs of a wide array of passengers.

Will has been a travel agent in Hong Kong for almost three decades, as time goes by he hasn't lost his passion for his job, He still has plenty of enthusiasm for the airline industry and airport operations.