The co-owner and major shareholder of Russia's S7 AirSpace Corporation (formerly the S7 Group), the parent company of oneworld alliance member S7 Airlines, has been killed in a private jet crash in Germany. Natalia Fileva was one of two passengers in a single-engine, six-seater Epic LT aircraft which crashed on Sunday afternoon as it approached Egelsbach airfield, south of Frankfurt.
The aircraft was owned by Globus, which along with S7 Airlines, forms part of the S7 Airspace Corporation which was recently rebranded after the acquisition of a space launch company.
The German Federal Bureau of Aircraft Accident Investigation has advised that it will work alongside colleagues from Russia to investigate the cause of the crash which at this time is unknown. The BBC reported that, according to Flightradar24, the aircraft disappeared from radar at 15:22 German time.
In addition to those on board the aircraft, two occupants of a car were also killed as it collided head-on with a police car responding to the plane crash, three police officers were also injured in the incident.
A statement was released by the parent company confirming Mrs. Fileva's death: "(the) team extends sincere and heartfelt condolences to Mrs Fileva's family and loved ones. The memory of her as an inspiring and sympathetic leader and a wonderful person will forever stay in the hearts of all S7 Group employees. It is an irreparable loss." Mrs. Fileva's husband Vladislav is listed in recent company reports as the chair of the board of directors of the S7 Group but was not on the flight which had departed from Cannes, France.
S7, or PJSC Siberia Airlines, has an extensive Russian domestic network and operates internationally to Europe and Asia and to the other nine countries which comprise the C.I.S. (Commonwealth of Independent States). The carrier operates a fleet of 96 aircraft: Embraer 170s, and aircraft from the Airbus A320 and Boeing 737 families, including the 737 MAX.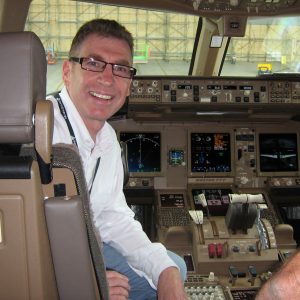 John has always had a passion for aviation and through a career with Air New Zealand has gained a strong understanding of aviation operations and the strategic nature of the industry. During his career with the airline, John held multiple leadership roles and was involved in projects such as the introduction of both the 777-200 and -300 type aircraft and the development of the IFE for the 777-300. He was also part of a small team who created and published the internal communications magazines for Air New Zealand's pilots, cabin crew and ground staff balancing a mix of corporate and social content.

John is educated to postgraduate level achieving a masters degree with Distinction in Airline and Airport Management. John is currently the course director of an undergraduate commercial pilot training programme at a leading London university. In addition he is contracted as an external instructor for IATA (International Air Transport Association) and a member of the Heathrow Community Fund's 'Communities for Tomorrow' panel.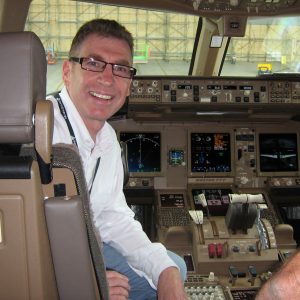 Latest posts by John Flett (see all)