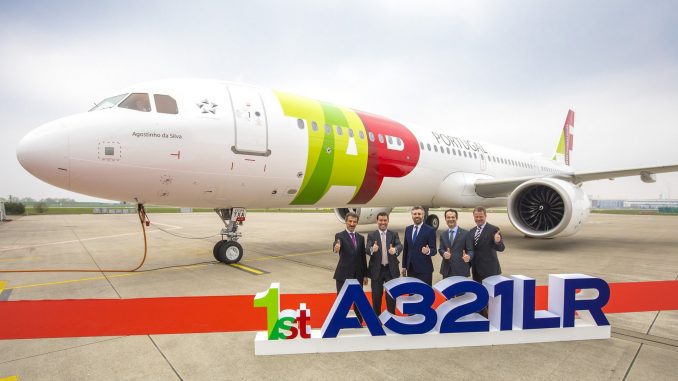 TAP Air Portugal received its first A321LR this week from Airbus' factory in Hamburg, becoming the second carrier in the world to operate the type. The extended range version of the A321neo will enable TAP to efficiently serve secondary markets across North America, the Middle East and Northern Brazil and better position its hub in Lisbon as a major transit point between The Americas, Europe and beyond.
Celebrating the delivery of their newest member from the Airbus family, TAP Air Portugal CEO Antonaldo Neves said in a press release: "The A321LR is critical for TAP's expansion plans. With its superior range we can comfortably explore markets in North America, South America and Africa from Portugal, and it'll fit in seamlessly with our A330neos.The aircraft are equipped with the latest-generation full flat business class and high comfort economy seats, a full suite of in-flight entertainment (IFE) and connectivity, as well as free messaging services."
TAP is the second carrier to take delivery of the Airbus A321LR, after Israeli Arkia Airlines, which took delivery of the type in November 2018. However, the Portuguese flag carrier is the first airline to operate both the A321LR along with the A330neo, set to complement each other by offering flexibility and commonality to serve different markets with fuel efficient aircraft that offer a higher passenger comfort and flying experience.
The airline has an order for 14 A321LRs set to be delivered throughout the next couple of years. With more than 50 percent of TAPs passengers transiting through Lisbon, the new A321LR will be a key player for TAP to continue positioning Lisbon as a major point of connection between The Americas, Europe, The Middle East and Asia.
For starters, the airline has commented their new Airbus long-range narrow-body will allow them to reach secondary markets across the Atlantic such as Boston, Washington, D.C. and Philadelphia in the U.S. In addition, the aircraft's range of 4,000 nautical miles enables TAP to reach cities in Northern Brazil such as Salvador, Recife and Fortaleza, where operations with larger wide-body aircraft might not make the best economic sense.
With this in mind, TAP can use its new extended range narrow-body aircraft to test markets in smaller Brazilian cities such as Natal, Marceio and Joao Pessoa and connect them to the world, via Lisbon.
TAP will begin flying its A321LR between Lisbon and Tel Aviv with flights expected to commence soon. The Portuguese Star Alliance member will then begin to fly the type between Porto and Newark on June 1 and between Lisbon Portela Airport and Washington Dulles on June 16.
TAP's A321LRs are configured with 171 seats in a two-class configuration, offering 16 fully-flat Business Class seats, 48 Economy Extra seats and 107 seats in Economy. The airline will offer a staggered configuration in Business Class with modified Thompson Aero Vantage seats, similar to those found on JetBlue's Mint product. In the same way, seats are expected to alternate between a 1-1 and 2-2 configuration.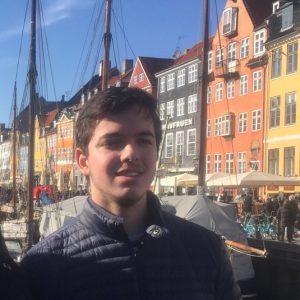 As a geography nerd, Jose has always been fascinated by the complexities of the airline industry and its ability to bring the world closer together. Born and raised in Peru, now studying in the UK. he has travelled around America, Europe and South East Asia. His favorite aircraft is the Boeing 767-300, which he has flown many times during his childhood; although now the A350 is slowly growing up on him.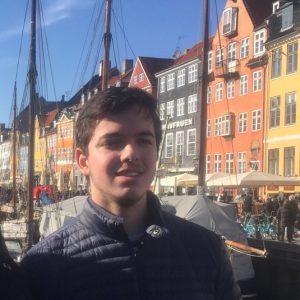 Latest posts by Jose Antonio Payet (see all)