Air France and KLM have signed a deal with regional Greek airline Sky Express in an attempt to strengthen the commercial cooperation between the three carriers on flights between Paris-Charles De Gaulle, Amsterdam Schiphol and 24 destinations in Greece. For passengers, this agreement adds the convenience of a single ticket reservation for flights to destinations in Greece served by Sky Express.
Patrick Roux, SVP Alliances Air France-KLM Group stated in a press release: "By teaming up with Sky Express, customers benefit from the strength of the national Greek network starting this summer on departure from our two main hubs. With this new interline agreement, we are once again confirming the agility of our network and aim to improve our customers' travel experience through simplified transfers, additional services and a more advantageous fare offer."
Sky Express began operating flights in 2005 and currently flies a fleet of 12 ATR aircraft including eight ATR 42s and four ATR 72s to 24 destinations in Greece. The small Greek airline has quickly grown to become a strong competitor to Aegean Airlines and its domestic subsidiary Olympic Air.
The Athens-based carrier was the fastest growing airline at Athens International Airport in 2018. The airline is a member of the European Regional Airlines Association (ERA).
The Air France and KLM agreement marks the second of its kind for Sky Express. Romanian carrier Blue Air began codesharing with Sky Express in June 2017 on all domestic flights within Greece.
Sky Express offers over 375 weekly departures from Athens International Airport and multiple additional island hopper frequencies as well as more flights from its secondary hub at Heraklion International Airport in Crete.
Passengers flying Air France or KLM can connect in Athens to reach all 24 destinations served by Sky Express. Air France currently operates 39 weekly flights to Athens using the Airbus A319 from Paris, in addition to KLM's 14 weekly flights from Amsterdam-Schiphol operated on the Boeing 737-800.
This is not the first time KLM has partnered with a Greek carrier to offer better connectivity to passengers travelling to the islands in Greece. In September 2011, Olympic Air signed a codeshare agreement with KLM, with each airline codesharing eight of their destinations in their respective networks.
The cooperation between the two carriers was a result of Olympic Air's intention to join the SkyTeam alliance after signing similar agreements with Delta and TAROM. Following the merger with Aegean Airlines, Olympic Air cut ties with KLM and others as it became an affiliate of Star Alliance, the alliance of its parent airline.
While it's unclear at this time if Sky Express has the same ambitions of joining the SkyTeam alliance as Olympic Air once had, this agreement will help strengthen the alliance's presence in a predominantly Star Alliance territory.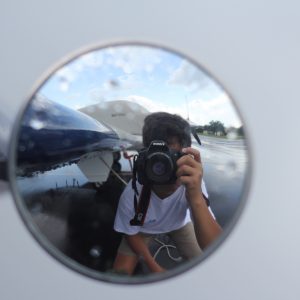 Mateen has been interested in aviation from a very young age. He got his first model airplane at six and has been airplane spotting since he was nine years old. He has always had a passion for aviation and loves learning about different aspects within the industry. In addition to writing for AirlineGeeks, Mateen is also an editor for his high school's newspaper. You can also find him on Instagram (@Plane.Photos) where he enjoys sharing his aviation photography with thousands of people everyday.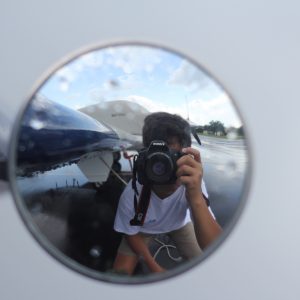 Latest posts by Mateen Kontoravdis (see all)