JetBlue will begin connecting its home, New York's John F. Kennedy Airport, and Guayaquil, Ecuador with flights commencing on December 5, 2019. According to a report by FlightGlobal, the route will be operated by the carrier's new A321neo, which the first aircraft delivery is due to take place next month.
The new flight, which is still pending approval from the U.S. Department Of Transportation (DOT), will operate daily. Flights will depart JFK Airport as B61769 at 2:00 p.m. arriving at Guayaquil at 9:04 p.m. The aircraft will spend less than two hours on the ground before departing back to New York at 10:55 p.m. arriving at JFK at 5:13 a.m. the following morning. This will be JetBlue's third route between Ecuador and the U.S. as the airline flies to Guayaquil and Quito from its hub in Fort Lauderdale.
The new route is possible thanks to the A321neo extended range capabilities and fuel efficiency. In this way, Guayaquil will become the longest route in JetBlue's network, more precisely 200 miles longer than the carrier's current longest route between Boston and San Francisco. The A321neo has a range of approximately 4,275 miles and this new route is about 2,900 miles.
Andrea Lusso, JetBlue's director of route planning, praised the efficiency of the A321neo saying: "The introduction of the A321neo to our fleet opens up a world of new possibilities as we think about the future of our growing network, building out our focus cities, and offering new and unique non-stop routes for our costumers."
The new A321neo will feature JetBlue's updated cabins with Collins Aerospace Meridian slimline seats. Seats have an above average 32-inch seat pitch with even more space seats having a seat pitch of 35 inches. Seats also feature a full-sized tray table and a 10.1-inch In-flight Entertainment screen. Unlike the airline's transcontinental A321s and upcoming A321LRs, the A321neo will not feature a Mint Business Class cabin.
.@JetBlue's first A321NX in full paint with engines in Hamburg. (📷: @Tobias_Gudat) pic.twitter.com/RExMtcA4jA

— AirlineGeeks (@AirlineGeeks) April 12, 2019
JetBlue will become the second carrier to fly between New York and Guayaquil after LATAM Airlines which also flies the route daily. JetBlue's new take on the market is expected to have interesting effects on pricing dynamics, especially given the use of more fuel-efficient aircraft such as the A321neo, which hosts similar seating capacity to the Boeing 767-300 used by LATAM.
In this sense, JetBlue's above average hard product should not be overlooked, as it provides a similar flying experience than the competition on this route. With this in hand, economy flyers might be willing to sacrifice the included meal services offered by a full-service carrier in sight for discounted flying opportunities. On the other hand, LATAM does maintain an implied advantage catering for lucrative business class travelers, with its new Premium Product featuring Thompson Vantage XL seats currently being rolled out across part of the airline's long haul fleet.
JetBlue currently has 72 A321neos and 13 A321LRs on order. The airline recently converted orders in favor of the new long range version of the A321 which will enable the airline to comfortably offer transatlantic services at a range of 4,700 miles thanks to an additional fuel tank. With the recent order conversion, the carrier also announced its intentions to begin service to London from Boston and New York in 2021.
Additionally, the A321LR unveils opportunities for JetBlue to expand service in a growing market like South America, where the Blue carrier serves five cities in Colombia, Ecuador and Peru from Fort Lauderdale. With the A321LR the airline is able to reach cities in Brazil, Chile and Argentina from its Floridian hub and offer onward connection throughout the U.S. For countries that only offer legacy carriers links to North America, this could be a real game changer.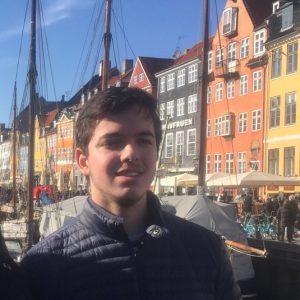 As a geography nerd, Jose has always been fascinated by the complexities of the airline industry and its ability to bring the world closer together. Born and raised in Peru, now studying in the UK. he has travelled around America, Europe and South East Asia. His favorite aircraft is the Boeing 767-300, which he has flown many times during his childhood; although now the A350 is slowly growing up on him.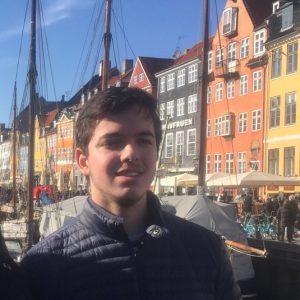 Latest posts by Jose Antonio Payet (see all)