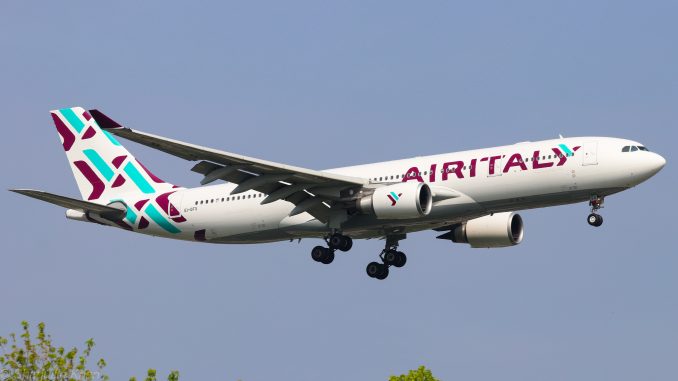 The lingering debate fostered by major U.S. carriers complaining about "unfair competition" on behalf of airlines from the Middle East has seen a major flare in the last few days due to some back-and-forth between the CEOs of airlines involved in the dispute.
On Tuesday, American CEO Doug Parker, Delta CEO Ed Bastian and United CEO Oscar Munoz published an advert in the New York Times encouraging President Trump to hold Qatar accountable for subsidizing Air Italy, an Italian carrier flying between Milan's Malpensa Airport and four gateways in the United States.
According to the three CEOs, Qatar Airways' ownership of a 49 percent stake in Air Italy represents "a grave threat to American jobs and the health of the airline industry" U.S. carriers have been complaining about unfair competition on behalf of the three biggest airlines in the Middle East, Emirates and Etihad of the United Arab Emirates and Qatar Airways of Qatar, insinuating that these state-owned carriers operate as "massively subsidized airlines that ignores economic realities and can wipe away losses with one infusion of government cash after another."
While in the past the matter of contention has been the Fifth Freedom flights operated by Emirates between Europe and the United States, now the focus is on the 13-aircraft airline Air Italy, that was created from the structure of the ailing Italian carrier Meridiana through an investment by state-owned Qatar Airways.
Due to European Union regulations, EU carriers are bound to be majority owned by EU entities, therefore Qatar Airways' 49 percent participation into Air Italy complies with EU laws. The carrier operates six A330 long-haul aircraft is operating from their Milan Malpensa hub into New York JFK, Los Angeles, San Francisco and is planning to launch services to Miami. Plans to start service to Chicago O'Hare in May were scrapped earlier this year.
Following the publication of the New York Times advert, FedEx's Smith, Atlas CEO Bill Flynn and JetBlue CEO Robin Hayes responded to their colleagues with a letter to US Secretaries of State and Department of Transportation Mike Pompeo and Elaine Chao. Their intention was to "set the record straight" in front of the "misinformation campaign" carried forward by the American/Delta/United trio.
The two CEOs completely dismissed the insinuations that Air Italy's flights should be considered 7th Freedom flights on behalf of Qatar Airways, whose only intent in buying a stake in the Italian carrier was to circumvent the restrictions imposed by the US-EU Open Skies agreement in relations to ownership and control.
Air Italy's ownership structure and operations have been approved by both Italy's ENAC and the U.S. FAA and do not violate the rules of either the US-EU or US-Qatar Open Skies agreements, wrote the CEOs, more than a 49 percent investment by Delta in Virgin Atlantic does not generate 7th Freedom flights between the United Kingdom and other non-U.S. countries.
On Thursday, Air Italy issued a note stating that they are "puzzled (but slightly flattered) that the three very largest US carriers – which between themselves operate a fleet of more 2,500 aircraft – claim to be threatened" by a carrier operating only 13 aircraft, only six of which are capable of performing long-haul services.
"The largest US carriers (and their alliance partners) control about 90% of all transatlantic traffic. If any of these three US airlines genuinely believe that our tiny share of "their" market is a threat – continued Air Italy in their note – or that we should not be permitted to be licensed as an Italian carrier and serve the US, then they should address their complaints to ENAC and to the European Commission," the statement added.
Vanni fell in love with commercial aviation during his undergraduate studies in Statistics at the University of Bologna, when he prepared his thesis on the effects of deregulation on the U.S. and European aviation markets. Then he pursued his passion further by obtaining a Master's Degree in Air Transport Management at Cranfield University in the U.K. followed by holding several management positions at various start-up carriers in Europe (Jet2, SkyEurope, Silverjet). After moving to Canada, he was Business Development Manager for IATA for nine years before turning to his other passion: sports writing.
Latest posts by Vanni Gibertini (see all)