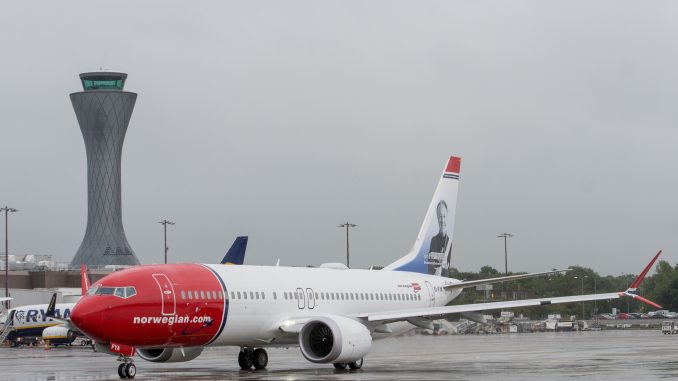 According to the Telegraph, a potential deal for the purchase of Edinburgh Airport, the busiest in Scotland, is expected.
Global Infrastructure Partners (GIP) is the sole owner of the airport, the U.S.-based group acquired the airport for one billion in 2012. According to the report, the airport will be sold for $2.5 billion.
Edinburgh Airport is a single runway airport which handled over 14 million passengers last year. It is the sixth busiest airport in the UK and the growth of international passengers was nearly 10 percent. The airport believed that they generated almost one billion pounds per year for the Scottish economy while supporting over 23,000 jobs.
Without a doubt, the airport is experiencing a fruitful year. Earlier, the airport recorded the first ever one million passengers in March, the domestic passenger volume had an increase of 18 percent year-over-year. Gordon Dewar, Chief Executive of the airport said, "It shows our variety of destination and types of holidays and trips are really providing for our passengers" and expecting "a solid summer."
In the meantime, Dewar mentioned, "Uncertainly caused by Brexit, the expensive aviation tax we face and the impact it has on our airlines." In fact, Edinburgh Airport is expanding its service. Both American and Delta are opening new services to Philadelphia and Boston respectively.
GIP is also the major shareholder for London's Gatwick Airport, the second busiest airport in the country to Vinci for 3.7 billion. Last year, the group sold a 50.01 percent stake. Vinci admitted, "the risk of Brexit had allowed Gatwick to be sold at a reasonable price." The transaction is expected to complete by the middle of this year.
As a result of the UK's future remaining unclear, it is expected GIP will start the deal later this year, but the airport declined to comment.

Will has been a travel agent in Hong Kong for almost three decades, as time goes by he hasn't lost his passion for his job, He still has plenty of enthusiasm for the airline industry and airport operations.