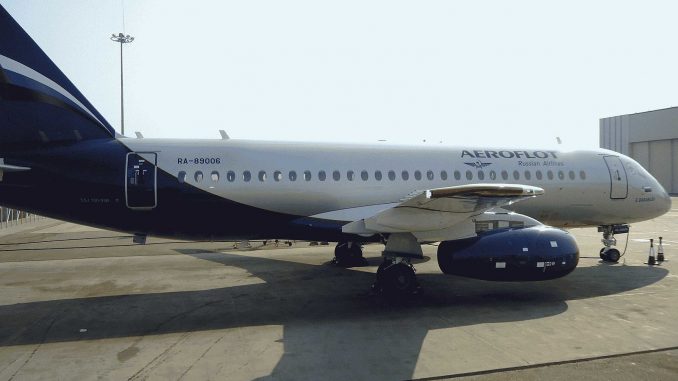 An Aeroflot Sukhoi Superjet 100 reportedly caught fire after making an emergency landing in Moscow on Sunday.
The aircraft, registered as RA-89098, began turning to head back to the airport approximately 30 minutes after taking off from Moscow Sheremetyevo at 5:40 p.m. local time. The pilots immediately requested an emergency landing and successfully brought the one-year-old Sukhoi Superjet 100 back to Moscow, after a failed first attempt. Upon landing, flames were seen off the back of the aircraft.
We are following reports of an Aeroflot Sukhoi Superjet on fire at Moscow Sheremetyevo International Airport. Early reports indicate #SU1492 returned to SVO shortly after taking off. https://t.co/0UAW0lPoF2

— AirlineGeeks (@AirlineGeeks) May 5, 2019
According to Russian media, 78 passengers onboard the flight were evacuated by the airport's emergency services. Latest reports by Russian news agency TASS confirm at least 13 passengers to have died with more than 10 others reporting injured. Later, the Russian Investigative committee confirmed the death tall had risen to 41. At the time of writing, there is no clear information on what caused the fire in the aircraft. It is also unclear if the fire itself began while the aircraft was airborne or on the ground. However, recent images indicate fire appeared to break as the aircraft made a hard landing on the runway, after having been stuck by lightning airborne.
UPDATE: Aeroflot #SU1492 footage shows the Sukhoi Superjet bounced on initial touchdown followed by an even harder 2nd ground contact during which the undercarriage collapsed and a fire broke out. There is no visible fire before that point. pic.twitter.com/eIaqmJk8uC

— JACDEC (@JacdecNew) May 5, 2019
There have been many controversies around the reliability of the Superjet 100 program. The type first crashed during a promotional flight on Mount Salak in Indonesia killing 37 passengers and eight crew onboard, following a terrain warning system malfunction. Since, the type has given continues headaches to airlines, with carriers such as Aeroflot and Mexico's InterJet having to ground jets on various occasions due to issues with the aircraft's components in the past.
Update: May 5, 2019 at 6:33 p.m. (ET): 41 passengers were confirmed to be dead as a result of the accident, according to Russia's investigative committee.
The story is developing.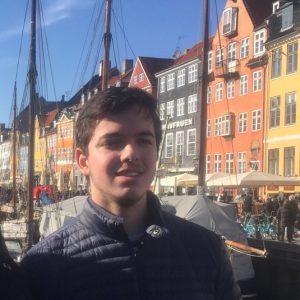 As a geography nerd, Jose has always been fascinated by the complexities of the airline industry and its ability to bring the world closer together. Born and raised in Peru, now studying in the UK. he has travelled around America, Europe and South East Asia. His favorite aircraft is the Boeing 767-300, which he has flown many times during his childhood; although now the A350 is slowly growing up on him.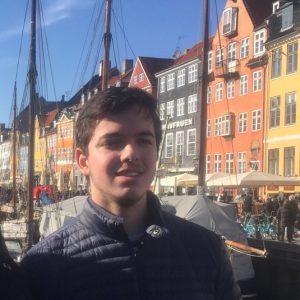 Latest posts by Jose Antonio Payet (see all)