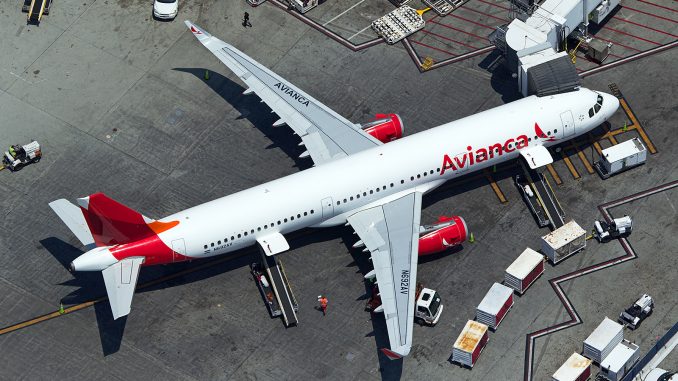 A court decision on Monday suspended the auction of Avianca Brazil assets which would help the airline pay its debt. Swissport AG, an aviation service company providing airport ground and cargo handling services, made the request to halt the auction. The company claims $4.3 million USD in debt by Avianca. BR Distribuidora, a subsidiary of Petrobras, also requested the suspension of the judicial recovery plan of Avianca Brasil. The request was made to the Court of the state of São Paulo asking for more transparency of information.
At the center of the dispute is the U.S. hedge fund Elliott Management, a hedge fund widely described as a  vulture fund. Swissport and other creditors accuse the fund, which is the largest Avianca's creditor (it is owed US$ 400 million), of playing outside the negotiations, dealing directly with GOL and Latam. Under the current auction plan, most money would go to Elliot, leaving other debtors at risk.
Avianca filed for bankruptcy protection in December and any delay in the negotiations will increase its debt. The company has already returned 18 aircraft to its lessors and fired multiple employees.
Historical Background
In 2007, Brazilian airline GOL bought VARIG in a legal maneuver considered unfair by its competitors. The negotiations included slots that competitors alleged should be divided equally. To avoid the same situation happening again with Avianca, ANAC (Brazilian Civil Aviation Authority) decided that in case of bankruptcy slots should be returned to the Civil Aviation Authority and could not be negotiated. ANAC officially responded to the court saying that Swissport AG allegations have a legal base and the slot packages offered by Avianca should have their own certification process. Previously the judge ignored this restriction with the intention of providing a reasonable solution.
What's Next?
The strategy used by unhappy creditors is to force new negotiations with the Elliott group, to assure that all debtors receive their fair share. The side effect, however, is that it may be decided that slots cannot be negotiated and no one will receive anything. Meanwhile, Avianca is sinking and its debt continues growing. Passengers are already avoiding buying tickets afraid of cancelations. Many of Avianca's airplanes are already operating in other airlines including 10 Airbus A320-200 leased to Latam by Air Castle.
Peter Biondi has a degree in journalism and a master's degree in airline/airport management from Embry-Riddle Aeronautical University. He is a former professor of Airline Management, Airline Marketing, Airport Management, Aviation safety, and Introduction to the Aviation Industry. He is an IATA instructor in airline business foundation. He has worked as an aviation consultant, analyst, researcher, journalist and professor. His professional experience includes Varig – Brazilian Airlines, KLM, and British Airways. Before moving to the US, he lived in Europe and South America. He is fluent in English, Spanish, Portuguese, French and Italian.
Latest posts by Peter Biondi (see all)