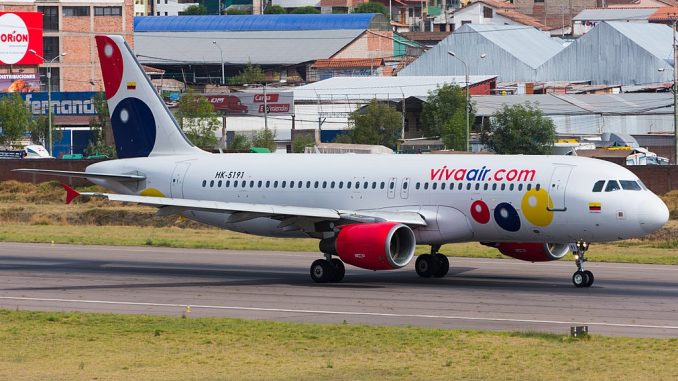 U.S. investment firm Cartesian Capital Group has injected $50 million into Latin American low-cost carrier Viva Air, a subsidiary of low-cost developer Irelandia with bases in Colombia and Peru. The investment will help Irelandia's Latin American venture finance its fierce regional expansion plans, including setting up a base in a third country by 2020, as first reported by Reuters.
Viva Air CEO Felix Antelo announced this milestone for the Latin American low-cost operator, saying to Reuters, "The fact that a fund of Cartesian Capital Group's magnitude has chosen to invest in Viva Air confirms that the work we have done in Colombia and Peru is a sustainable business model and a bet on our future growth. This capital injection will allow us to keep growing, have financial stability reach a third country in future and smooth our path to an eventual initial public offering."
Viva Air confirmed that Irelandia Aviation, which also has stakes in Ireland's Ryanair, Singapore's Tiger Air and America's Allegiant Air, will continue to be the group's majority shareholder.
With the capital injection, Viva Air is in the position to continue expanding across the region, with a third base expected to be set in the next year. The airline has yet to finalize decisions on where to set up shop next; however, executives had revealed that there are three Latin American countries on the scope. At the same time, the airline will continue to expand in its existing focus markets in Colombia and Peru.
Viva Air has orders for 50 Airbus A320 family aircraft made up by 15 A320ceos and 35 A320neos to be spread out between the two existing bases and its soon-to-be third base. The acquisitions will be complemented with heavy investments in technology aimed at widening and simplifying digital sales channels, as well as improving user experience on the airline's website and app. Viva claims its website we'll be the fastest airline site in the region.
Two years after having set foot in the Andean nation, Viva Air is the second largest player in the Peruvian domestic market serving 11 domestic and three international destinations, connecting the country's capital of Lima with several destinations in neighboring Colombia. Meanwhile, focus has also remained in exploiting the domestic market in Colombia. The airline flies to Miami from its base in Medellin  and does not rule out launching new international destinations from Colombia in the near future.
On the other hand, Cartesian is not new in investing in Latin American airlines. The fund had previously invested in Brazilian carrier GOL before it launched simultaneous initial public offerings in 2004. More recently, Cartesian has invested $75 million in developing and launching low-cost carrier Flybondi in Argentina, also backed by former Ryanair Chief Operating Officer Michael Cawley.
In this way, the move to invest in Viva Air raises questions on whether Cartesian is looking to integrate or at least bring its two Latin American low-cost carrier investments a bit closer together. Although Flybondi is struggling to keep up the pace in Argentina, where the country's ongoing economic crisis and depreciation of the Argentine peso, combined with rising fuel prices and increasing competition, is making it hard for airlines to avoid being hit by turbulence.
However, with Viva Air looking to position themselves as the leading low-cost airline group in the region and Argentina still being a key developing market with long-term potential, it shouldn't seem strange to see both investments cooperating in the future.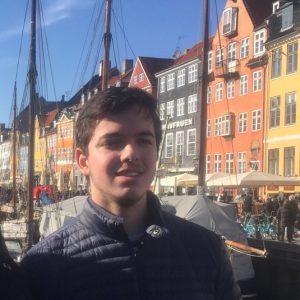 As a geography nerd, Jose has always been fascinated by the complexities of the airline industry and its ability to bring the world closer together. Born and raised in Peru, now studying in the UK. he has travelled around America, Europe and South East Asia. His favorite aircraft is the Boeing 767-300, which he has flown many times during his childhood; although now the A350 is slowly growing up on him.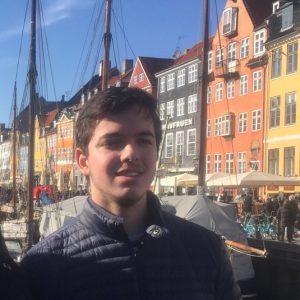 Latest posts by Jose Antonio Payet (see all)