Viva Air, Irelandia Aviation's South American venture, has been bringing the ultra-low-cost model and the operational capabilities from the successful Ryanair to transform the way people fly in a region historically driven by concentrated legacy carriers. The holding first launched operations in Colombia in 2012, where the airline was successful in expanding the market base, flying a wide array of demanded routes, many which did not pass through the capital of Bogota. The airline offered greater connectivity across the country and additional gateways for people living in secondary cities across Colombia. At the same time the carrier widened its sales and marketing channels and took advantage of the country's solid rates of economic growth and social mobility to make flying accessible for more people in the country.
Following its success in Colombia, Viva Air Peru was launched in may 2017, aiming to replicate the successes of their venture in the neighboring country in the north and adapt them to the Peruvian market reality. 20 months in, the airline flies to nine domestic and two international destinations from their base in Lima, with an additional two going on sale next week. The airline believes that its inherited capabilities rooted from Ryanair and Irelandia such as the use of fuel-efficient aircraft, meticulously controlled cost structures that maximize value extraction throughout the company's processes and the urge for good dispatch reliability will guarantee them long-term success in an ongoing evolving market.
Aiming to get to know more about its development in the market and its look on the future, AirlineGeeks spoke with Francesca Luna Bulnes, VP for Commercial Affairs at Viva Air Peru.
AirlineGeeks (AG): From Viva Air, you are pivotal change agents for a fast-paced transformation in the Peruvian and regional market and that is already reflected in the market stats for 2018. How do you feel about the success of your operation in this scenario and what's your market intake for the future?
Francesca Luna Bulnes (FLB): As a holding, our numbers for 2018 have been very healthy and this is partially attributed to the success of the operation in Peru. We are now looking to react faster and fill the spots that have been left by one of the operators which ceased operations the past November (LC Peru) so we want to be able to cover that demand and don't leave it unattended. Our numbers have been improving a lot, we have occupation rates of over 82 percent across our flights, under a business model that is based upon very cheap fares and personalizing the experience. As you know a lot of profits in the low-cost model come from ancillary fees and that's what's costing a bit more to people.
AG: What are the main challenges you have faced since the beginning of your operation and have they changed the approach in some elements regarding how you operate?
FLB: There are two main challenges we have been facing since the beginning of our operations. The first is infrastructure and the second changing is the mindset of the Peruvian consumer regarding air travel. In Peru, we have severe infrastructure deficiencies, as we lack appropriate infrastructure to sustain current traffic levels in many airports and especially in Lima, where a single runway is far from sufficient to sustain the traffic it receives and certainly not the growth rates we aspire to have. Complications arising from inadequate airport infrastructure have snowball effects throughout daily operations and this is reflected across operators' sub-optimal punctuality rates. Right now, we are the most punctual airline in the country, but these are levels of 75 percent and we would like to raise beyond 80 percent.
On the other hand, changing flyers mindset has given us a few headaches. As a low-cost carrier, we provide flyers with a very cheap base fare and give them the option to purchase any additional services they might need, looking they pay for what they require. This involves re-educating passengers that come from flying all-inclusive with luggage, seat selection and boarding pass printing at the airport, towards purchasing a very cheap airfare and then adapting their travel experience to their own needs with the purchase of additional services.
AG: Do you see any obstacles or complications arising from that transformation from a legacy driven mindset, towards a 'low-cost' where flyers pay for what they require?
FLB: Yes, we perceive that some flyers do not read the terms and conditions and obligations attached to their ticket. We try to be as clear and specific as we can be regarding our terms and conditions during the purchasing process as we strive to be efficient in our processes as the way to maintain our prices low. In this way, the last thing we want is passengers using additional resources when they don't need to, as this signifies additional costs for us which means that our processes become less efficient. Slowly this is beginning to change and this is reflected on how we are increasingly seeing advocates of our brand and operating model in social media, encouraging other passengers to read their ticket's conditions, purchase additional services in advance and change the mindset in which they fly.
AG: Have you seen a change on passengers that fly for the first time. Are they preparing themselves better for this new way to fly in the country?
FLB: At Viva Air we have two main types of passenger and educating one in this sense is always going to require more effort than with the other. On one hand, the "millennial" public is one that is very familiar with the low-cost model and understands how this travel mode works. In addition, they tend to travel light to simplify their own travel experience as well.
On the other hand, one of our main targets are also travellers who are flying for the first time and are the ones who would travel by bus before. These are the ones who tend to travel with additional luggage and without as much information, which is costing us a bit more effort to change. For this reason, we are introducing lots of campaigns on how to prepare passengers for their flights with us and reflect how things work. We have also been doing campaigns with traditional travel agencies, which tends to be the purchasing mode for this group of people, where we sell bundle deals that include luggage as it is the product their clients are used to and consume.
AG: You fly to nine domestic destinations, will there be any additions this year?
FLB: Yes, but from April 10 we will begin flying to two more domestic destinations from Lima. These are Tacna and Cajamarca with one daily frequency on both, increasing our destination network to 11, counting Lima. They will be officially announced next Monday, when ticket sales begin. Additionally, we are planning to launch at least two more domestic routes and 2 international before the end of the year. 
AG: You also fly to two destinations in Colombia? Tell us a bit more about them and their synergies with the Colombian operation.
FLB: We fly from Lima to Bogota and Medellin, which are bases for Viva Air Colombia, where we offer flights to a wide range of destinations across Colombia with multiple timings. In this way, we are in the capacity of seamlessly connecting Peru and Colombia, feeding passengers through those bases. In fact, there is significant demand from Peruvians to Cartagena, so we take them via Medellin.
AG: What about new international destinations are you looking to fly somewhere else in the region?
FLB: Probably yes. From Colombia, we fly to Miami from our bases in Medellin and Santa Marta, but unfortunately, the timings are not well connected to our flight from Lima to Medellin. However, we are now opening a new international flight from Medellin that is going to have very good connectivity with our flight from Lima, it is going to be a very interesting move offering Peruvians the chance to fly for cheap to a popular destination in the Caribbean via Medellin. We are also planning to introduce two new international destinations from Lima in the near future, with one probably being in Colombia as well and the second one in another country.
AG: JetSmart is making a very interesting move in the region, moving from a traditional base centered approach towards a point to point. It has just started flying between secondary airports in Chile and Argentina with its Chilean branch and will connect Arequipa (Peru) with its base in Santiago in April. Are you looking along a similar line regarding route decentralization?
FLB: We are seeing that Lima airport is operating way over capacity and does not support the sustained growth rate we foresee in our operations, however, Peru is still a very centralized economy, so for this year, we will continue growing from Lima as we find ways to grow within the limited infrastructure available. Nevertheless, looking towards 2020 when infrastructure in Lima is unable to sustain our grow, we will look for a second base, that could be Chiclayo to connect the north of the country or Arequipa that has good connectivity opportunities from the South.
AG: Does that include the launch of inter-regional domestic flights, that do not pass through Lima?
FLB: By properly building a full base, we would connect it with our domestic network. In addition, we would open international destinations that are popular exit points for Peruvians and feed them from our domestic network.
AG: Tell me about your fleet expansion plans. As a holding, Viva Air has an order for 50 A320neos. Can you estimate how many of those would go to the Peruvian branch?
FLB: Yes, we have an order of 50 A320s with some ceos and the rest neos. We have specific stats for this year, where we are increasing from four airframes and are looking to finish the year with eight or nine. But most probably is we spread the 50 aircraft between Colombia, Peru and a new third base we are looking to open in a third country. In this way, we estimate that out of the 50 coming aircraft, 15 will come to Peru, with five being delivered this year.
AG: Will some of those 15 be A320neos?
FLB: This year we are just bringing ceos as we are concentrating in domestic flights and the ceo is the best aircraft for this kind for short-haul routes. A neo's performance can be better optimized in longer routes and as we begin pointing towards growing internationally, we will bring some neos.
AG: SKY Peru markets itself as having a realistic vision on the market and they believe that their business model will allow them to offer the lowest prices in the market and reduce them by up to 40 percent.
FLB: Yes, but so have we. Everywhere we've began flying to, we have seen fare reductions of about 40 percent. We are about to launch a campaign offering one-way domestic flights for US$19. To this, we have to take into account we are one of the countries with the highest taxes in the region. For a round trip domestic flights, taxes round US$20, so if we factor in the tax value to the prices we are offering you see we offer very low prices.
AG: What added value or key capability does Viva Air Peru has that would enable success in a market with increasing low-cost competition.
FLB: We have a lot of expertise in being a low-cost carrier. We know very well what that the way to operate as a low-cost does not just base itself in de-bounding the travel experience and earn profits from ancillary fees; but rather being excessively terse in our cost control and rigorously audit our processes so that we are never left with something that does not generate value for the firm. This company has given birth with this philosophy and we have it embedded in our DNA, which dates back to the origins of Ryanair. Since then we have built a lot of years of experience and have tried and tested which are the optimal and most efficient processes to have in place when running a low-cost carrier. I believe this is what sustains us and acts as a backbone to our operation.
AG: Finally, what do you need from the Peruvian government, the national aviation authority (DGAC) and the airport operators to operate in the best possible conditions where you are able to maximize the value obtained in your operation.
FLB: Basically three main points. From starters, boarding fees in Peru and the region are quite high and this is something that can slow and trammel the transformation and development of the industry. Secondly, improvements in airport infrastructure are pivotal and this is something that is affecting our operations in a daily basis and holding us back from operating as smoothly as we would like to. In the meantime, authorities could better audit that infrastructure is being used as its maximum, resource and slot assignations and be constantly looking for new opportunities for operations.
There is no doubt the airline industry across Peru and Latin America is rapidly transforming, despite the challenges brought by a complex macro-environment characterized by infrastructure deficiencies, lack of commonality and unified legislation and sufficient political, required to sustain the potential growth operators ought to experience. Still, with a handful of operators across the region that are convinced to be in line for success, only time will tell who will be up for a short while and who is bound to fly high in the long run. Irelandia, seems to be managing Viva Air, the way they are best known to do business and with a very good track record in Colombia and solid developing operations in Peru, this seems to be paying back with organic sustained growth.
This article was updated on Monday, Jan. 28, 2019 at 10:24 a.m. ET to correct a spelling error.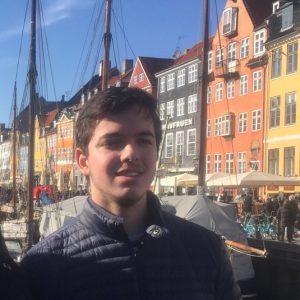 As a geography nerd, Jose has always been fascinated by the complexities of the airline industry and its ability to bring the world closer together. Born and raised in Peru, now studying in the UK. he has travelled around America, Europe and South East Asia. His favorite aircraft is the Boeing 767-300, which he has flown many times during his childhood; although now the A350 is slowly growing up on him.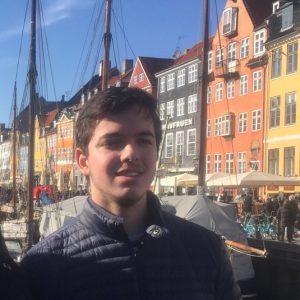 Latest posts by Jose Antonio Payet (see all)