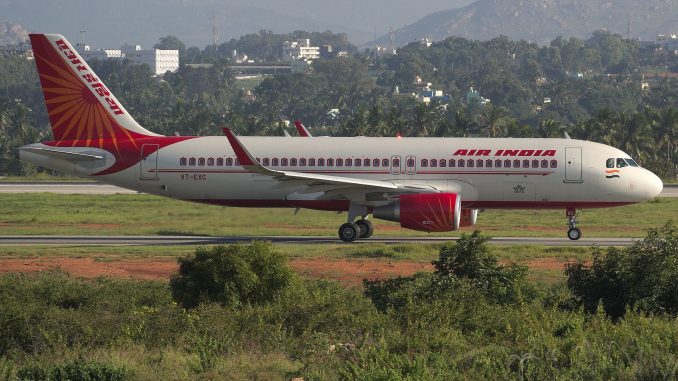 Air India announced that they will offer a 40 percent discount three hours before departure. The state-owned carrier said that customers can buy the discounted domestic tickets from all outlets which include Air India's website, mobile app and booking counters. Air India is facing stiff competition with low-cost carriers' competitive ticket prices, high fuel costs and a depreciating rupee.
"Such high prices are a deterrent and the national carrier has, therefore, decided that available seats within three hours of departure would be sold at a hefty discount, normally exceeding 40 percent of the selling price," the cash-strapped airline said in a statement.
In addition, the government is planning to sell the airline's profitable assets, such as ground handling, engineering and its regional airline and the Air India building in Mumbai to repay its debt. "The government is estimating an amount of  Rupee 10,000 crore (1.4 billion) from the sales and divestments. The money is to be used to reduce from the current Rupee 29,000 crore (4.1 billion)," the government said. Last year, the government tried to sell its 76 percent stake in the airline but did not succeed.
Earlier, the airline suffered another setback, as a result of Pakistan's airspace closures. Flights from New Delhi needed to be diverted, which cost the airline Rupee 300 crore ($42 million) in the past two months.
India has a population of 1.3 billion; the United Nation expected its population will overtake China in 2028 becoming the most populous country. The domestic aviation market is just behind the United States and China. Tthe country became the fastest growing domestic air travel market globally for the fourth year in a row, it recorded an 18.6 percent growth last year.
Ironically, the double-digit growth didn't mean every airline has a fair share. Earlier this year, Jet Airways suspended operations after running out of cash. At the same time, the budget carriers IndiGo and GoAir become profitable.

Will has been a travel agent in Hong Kong for almost three decades, as time goes by he hasn't lost his passion for his job, He still has plenty of enthusiasm for the airline industry and airport operations.