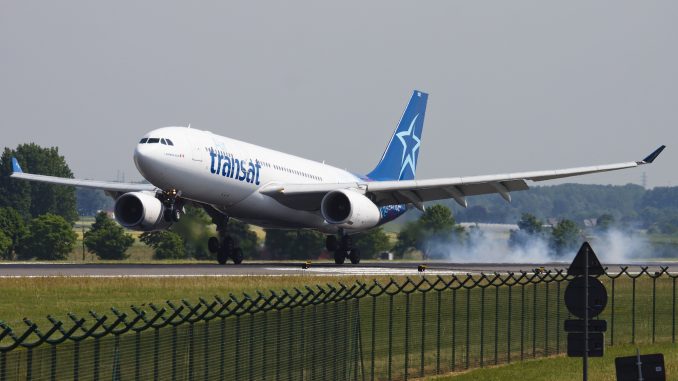 On Thursday, Air Canada announced that it has commenced exclusive talks with fellow Quebec-based Transat A.T. Inc., owner of Air Transat, for a full takeover of the Canadian leisure carrier. The publically proposed transaction is valued at approximately $387.5 million or $13.00 per share, a 23 percent premium to the stock price at the end of Wednesday. The 30-day negotiation period is aimed at finalizing a deal. Air Canada has claimed that it has the appropriate funds in order to complete this transaction.
"A combination with Transat represents a great opportunity for stakeholders of both companies. This includes the shareholders of both Transat and Air Canada, employees of both companies, who will benefit from increased job security and growth prospects, and Canadian travellers, who will benefit from the merged company's enhanced ability to participate as a leader in the highly competitive leisure travel market globally," said Calin Rovinescu, President and Chief Executive of Air Canada.
He continued to state: "The acquisition presents a unique opportunity to compete with the very best in the world when it comes to leisure travel. It will also allow us to further grow our hub at Montréal-Trudeau Airport, where we have added 35 new routes since 2012 to the benefit of the Montreal and Quebec communities, and from which we carried 10 million customers in 2018 alone."
This is the second deal in Canadian aviation this week. On May 13, Calgary-based WestJet announced that it is being acquired by Canadian private equity firm Onex for $5 billion. The 23-year-old airline started out as a low-cost carrier but is slowly transitioning into a full-service airline, offering business class fleet-wide and lie-flat seats on its new Boeing 787-9s. The airline, often dubbed, the "Southwest of Canada," has grown to become Air Canada's largest and most effective Canadian competitor.
Air Canada's purchase of Transat will put the carrier in a prime position to fend off WestJet's growing threat. McGill University professor Karl Moore told Yahoo Finance that the combination of the two companies would help grow Air Canada Vacations, which competes with Transat, WestJet and others in the leisure travel market.
"Air Canada's plan is to grow and this is part of their growth strategy. I think Transat is going to be in better shape because of the potential of being bought by Air Canada," said Moore.
The deal would help Air Canada continue its growth at its Montreal hub, the second largest in its network. Since 2012, Air Canada has launched 35 new routes from Montréal-Trudeau to global markets including Shanghai, Beijing, Tokyo, Tel Aviv, Lima, Sao Paulo and Casablanca.
Air Canada is currently larger in all markets that it competes with against Air Transat. At this time, it is unclear whether Air Canada would keep the Air Transat brand or dissolve it into the Air Canada Rouge brand. Air Transat just took delivery of its first of 15 Airbus A321LR aircraft. While it is unclear how that aircraft will play a role in Air Canada's fleet at this time, Air Transat's A330 fleet will more than likely be transitioned into the Air Canada fleet as the growing Canadian carrier continues expanding its wide-body fleet. In late 2018, Air Canada signed a deal for four ex-Singapore Airlines A330s.
If Air Canada reaches a definite agreement with Air Transat at the end of the 30-day negotiation period, the deal would still have to be cleared by the hurdles it will face from regulatory bodies including Canada's Competition Bureau. Air Transat currently owns 20 percent of the market share for transatlantic flights from Canada.
The deal, however, is predicted to be popular among Quebec politicians.
In a statement, Canadian Transport Minister Marc Garneau said that a formal request for a transaction would likely be subject to the provisions of the Competition Act.
Garneau said: "It is then within the minister of transport's authority to determine whether the transaction warrants a public interest review."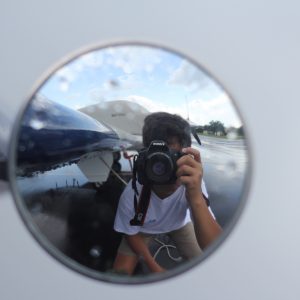 Mateen has been interested in aviation from a very young age. He got his first model airplane at six and has been airplane spotting since he was nine years old. He has always had a passion for aviation and loves learning about different aspects within the industry. In addition to writing for AirlineGeeks, Mateen is also an editor for his high school's newspaper. You can also find him on Instagram (@Plane.Photos) where he enjoys sharing his aviation photography with thousands of people everyday.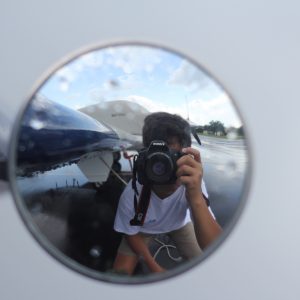 Latest posts by Mateen Kontoravdis (see all)