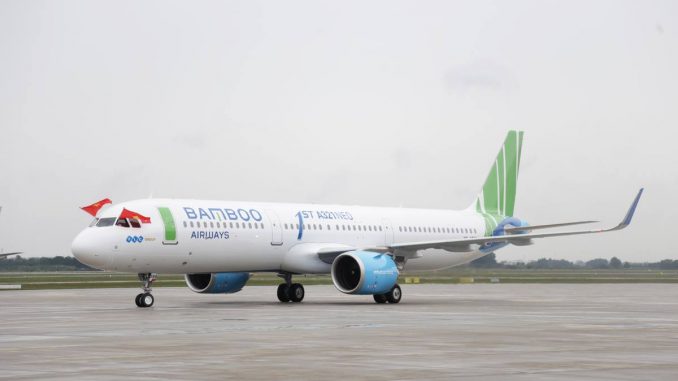 Vietnam's Bamboo Airways is adding another flight between Vietnam and Taiwan in time for the busy summer travel season. The Vietnamese carrier that started operating in January of this year will launch non-stop flights between Taiwan Taoyuan International Airport and the popular tourist destination of Ha Long Bay in Vietnam on June 29, via the country's new Van Don International Airport.
Round-trips will be operated every five days between the two destinations utilizing Bamboo's Airbus fleet fitted with business and economy class cabins.
Ha Long's Van Don International Airport opened on Dec. 30, 2018, and is Vietnam's newest airport and first privately-owned airport owned by Vietnam's Sun Group. The airport serves Vietnam's famous Ha Long Bay, a famous tourist destination and UNESCO World Heritage site.
Currently, the airport only has feeder flights to the capital, Ho Chi Minh City, but this summer the airport will see international services, with Donghai Airlines' weekly flight to Shenzhen launching on June 18 and now, Bamboo Airways' weekly flight to Taipei launching on June 29.
Bamboo Airways is Vietnam's 5th and newest airline with ambitious plans to compete with the national carrier, Vietnam Airlines, at an international scale. According to Bamboo Airways, the airline is aiming at offering flights on up to 40 domestic and international routes, increasing the frequency of daily flights to 100 per day. This year alone, the airline aims to serve 5 million passengers.
The airline currently operates a fleet of Airbus jets — Airbus A319s, A320s and A320neos — and has signed an order for 20 Boeing 787s to extend its flights from Vietnam to Taiwan and onward to the United States in the future.
Bamboo Airways said it also expects to service other routes to neighboring countries such as Japan, Singapore and South Korea by 2022.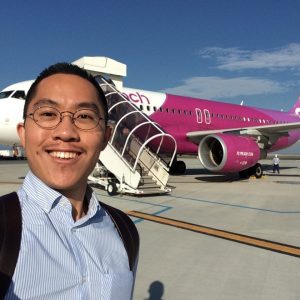 Most people hate long flights or overnight layovers, but Albert loves them. The airport and flying parts of traveling are the biggest highlights of any trip for him – as this avgeek always gets a thrill from sampling different airline cabin products and checking out regional developments happening at local U.S. airports. He's flown on almost every major carrier in the U.S. and Asia Pacific, and he hopes to try out the new A350s soon.

Albert recently completed his undergraduate studies in Business Accounting at USC in Los Angeles and he is currently recruiting for a corporate analyst position at one of the U.S. legacy carriers. During his college years, he interned at LAX for Los Angeles World Airports working behind-the-scenes (and on the ramp) in public relations and accounting. Outside of writing for AirlineGeeks, he enjoys trekking the Hollywood hills, visiting new hotspots throughout SoCal, and doing the occasional weekender on Spirit Airlines.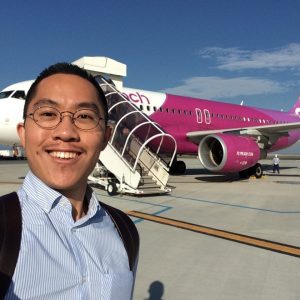 Latest posts by Albert Kuan (see all)