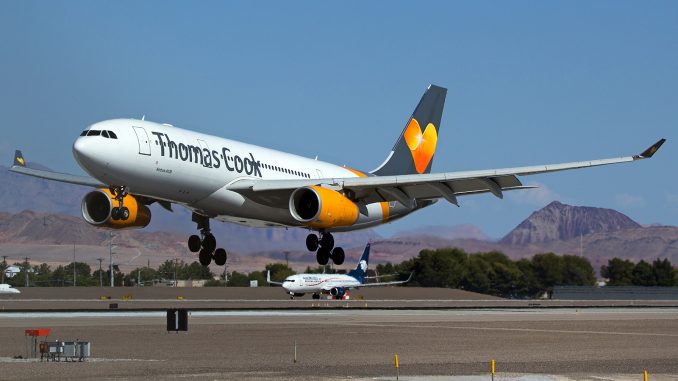 U.K. low-cost carrier easyJet has announced a record $352 million headline loss before tax for the first six months of its financial year. According to the airline's chief executive officer, Johan Lundgren, the half-yearly result is "in line with expectations" as the reporting period encompasses the traditionally off-peak northern winter schedule and does not include the late Easter holiday period.
The airline was also affected by a drone incident at London's Gatwick Airport, an easyJet stronghold, several days before Christmas which led to the cancellation of hundreds of flights per day.
Positives for the airline were a 7.3 percent increase in revenue and a total of 41.6 million passengers carried for the period, up 13.3 percent over the corresponding period for 2018. However, the airline had increased capacity by 14.5 percent to 46.2 million seats which saw the key metrics of load factor drop by one percentage point to 90.1 percent and revenue per seat decrease by 6.3 percent.
Increased costs for the airline have been a focus with Mr. Lundgren stating that "cost control remains a major priority for easyJet. Our focus is on efficiency and on innovation through data and we are on track to deliver more than £100m ($127 million) in cost savings during 2019."
The aviation industry has seen increased fuel costs and for easyJet this has also been compounded by the fall in value of the pound sterling, which hit a four-month low on Friday. Though easyJet remains optimistic about achieving its profit targets for the financial year, it did reiterate that it expects total revenue to be down and that Brexit uncertainty is impacting the upcoming summer holiday period.
Speaking to BBC Radio, Mr. Lundgren advised that the U.K. was not the only passenger market which was of concern: "There's macroeconomic uncertainties in a number of European countries and all of that… means there's a different environment this year than what we saw last year…It's not so much that there isn't any demand out there, but it's definitely a tougher trading environment, which has an effect on the pricing."
EasyJet advised that forward bookings for their third-quarter operating period were down three percentage points and that capacity growth would slow in 2020.
The signs of a slower summer period and further uncertainty for European travel were also highlighted this week by travel operator Thomas Cook which reported a $1.9 billion loss, mainly attributable to a write-down of its 2007 merger with MyTravel.
The company is seeking buyers for the airline which operates under the Thomas Cook name to alleviate increasing debt. This week's result announcement and subsequent discounting of summer travel packages, however, resulted in analysts advising investors to ditch the shares, which dropped 40 percent on Friday, valuing the company at only $228 million.
On Sunday, The Telegraph reported that aviation regulators were on 'high alert' as intermediary payment firms were seeking to hold on to millions of pounds of customer money due to Thomas Cook. The company has contended that it has the confidence of banks with the Financial Times reporting Chief Executive Officer Peter Fankhauser advising customers on Friday that they could "book with confidence because we have a plan and we have the support of the banks."
However, industry analysts were reported in the Financial Times as saying that Thomas Cook management had "been caught off guard by how quickly the equity and debt has fallen."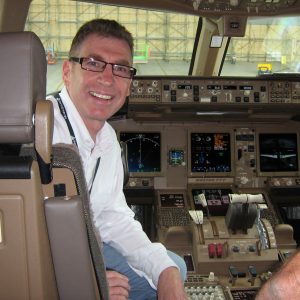 John has always had a passion for aviation and through a career with Air New Zealand has gained a strong understanding of aviation operations and the strategic nature of the industry. During his career with the airline, John held multiple leadership roles and was involved in projects such as the introduction of both the 777-200 and -300 type aircraft and the development of the IFE for the 777-300. He was also part of a small team who created and published the internal communications magazines for Air New Zealand's pilots, cabin crew and ground staff balancing a mix of corporate and social content.

John is educated to postgraduate level achieving a masters degree with Distinction in Airline and Airport Management. John is currently the course director of an undergraduate commercial pilot training programme at a leading London university. In addition he is contracted as an external instructor for IATA (International Air Transport Association) and a member of the Heathrow Community Fund's 'Communities for Tomorrow' panel.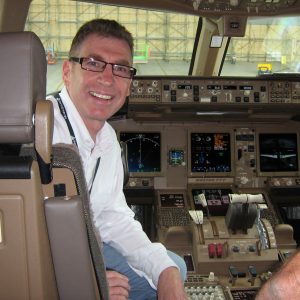 Latest posts by John Flett (see all)