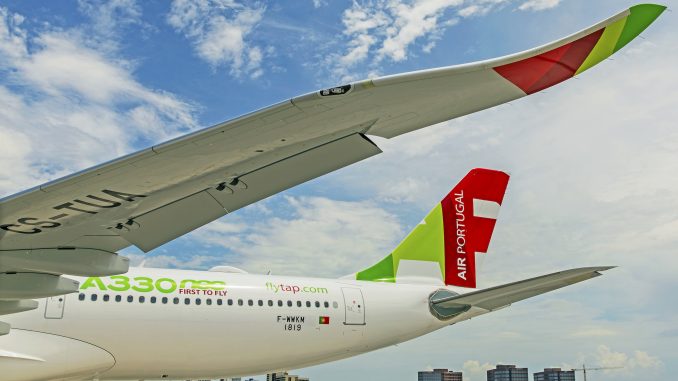 TAP Air Portugal is currently undergoing a significant transformation strategy that gears towards transporting passengers between North America, Europe and North Africa through Portugal.
Since the carrier's partial privatization in 2015, JetBlue's founder David Neeleman has been involved in leading a consortium of investors looking to boost the Portuguese carrier's potential with more routes, operating a young, fuel-efficient fleet and a strong service focus to become a major carrier of choice for passengers crossing the Atlantic.
For such, TAP is in the process of receiving 71 Airbus aircraft, including 21 A330neos and 16 A321LRs to replace its aging fleet. So far, the Portuguese carrier has received seven A330-900s, with the first delivered in November 2018 and one A321LR delivered in April of this year. With new fuel-efficient aircraft, the airline is in the process of doubling its capacity in North America. TAP will go from serving three North American destinations in 2018 to nine by the end of the year. In total, the Portuguese carrier will add 13 new international destinations throughout the year.
June is an exciting month for TAP's presence in the U.S., as the airline is launching three new routes in the U.S. On June 1, TAP began flights to Chicago. The airline treated passengers with its new flagship A330neo for the inaugural flight, but the route will be regularly operated with an A330-200. Additionally, the airline will begin serving San Francisco beginning on June 10 and Washington D.C. on June 16.
New fuel-efficient and extended range aircraft deliveries are pivotal for TAP's expansion in the U.S., with the A330neo enabling the carrier to reach new destinations on the West Coast and the Midwest, areas with large Portuguese diasporas. The new aircraft will also offer better economics for the airline through lower fuel consumption and an elevated flying experience for passengers with an ampler and quieter cabin, larger IFE screens and on-board WiFi.
On the other hand, the A321LR is set to be a huge game changer for transatlantic travel, given its extended range at 4000 nautical miles (nm). The A321LR also features lower operating costs and excellent fuel economy, unveiling new opportunities for airlines to exploit and better serve smaller markets.
With an order of 16 A321LRs, TAP seems to be playing its cards right. On Saturday, June 1, as an inaugural flight was on its way to Chicago O'Hare from Lisbon, TAP's first A321LR landed in Newark for the first time after a seven-hour and thirty five-minute flight from Porto, making TAP the second carrier to operate an A321LR on a transatlantic flight.
The incorporation of the A321LR to TAP's transatlantic operation also serves as proof to the market that long-haul travel on single-aisle aircraft doesn't have to be uncomfortable. In this way, TAP's new single-aisle, long-range Airbus aircraft are configured with 16 lie-flat seats in business class, with rows alternating between 1-1 and 2-2 configurations. Meanwhile economy features similar interiors as on their A330neos with 156 Recaro CL3710 seats in a 3-3 configuration and with each seat featuring high-resolution IFE screens and power plugs.
The airline has high hopes for the role the A321LR has in driving forward TAP's expansion strategy. For starters, the new service to Washington D.C. is scheduled to operate with the single-aisle jet, however, due to backlog delays in deliveries, the use of the A321LR on the route may be pushed back.
With a strategic change in the corporate suite, following the appointment of Miguel Frasquiilho as chairman of the board and Antonoaldo Neves as chief executive, management is well aware that while the use of fuel-efficient aircraft is key for successful operations, it is part of a wider process of synergies between the comoany's processes, people and use of resources.
In this way, there is also a need to invest in the company's corporate culture, in order to strive for great service and to allow the carrier to succeed as an aspiring global operator. In such, TAP has been working hard on setting a base for major improvements in customer service through a culture based on mutual respect and trust between members of the TAP family and consumers. This should reflect in improvements in customer service, increasing rates of passenger satisfaction and helping drive growth.
TAP's stop-over program: Experiencing the best of Portugal on the way to your final destination
With increased capacity in North America, TAP aims to position its hub in Lisbon as a gateway for travel between Portugal and other parts of the world. Antonoaldo Neves has previously mentioned that he sees the potential for TAP to successfully grow in the U.S. in the same way that the airline successfully grew in connecting Brazil and Portugal. The airline has also expressed interest in launching even more routes in 2020, with rumors for flights to Los Angeles, Houston and Montreal.
As the airline mentioned, the majority of its passengers' transit through Lisbon as they travel onwards to 51 destinations served in Europe and 17 between Africa and the Middle East. Going one step further from the standard transit experience, TAP allows passengers to book a stop-over in either Lisbon or Porto for up to five days, free of charge regardless of the fare and class of travel. This allows passengers to break their journey in two and explore Portugal on the way to their final destination. The program is marketed as a way to "explore two destinations in one trip". TAP even provides passengers with free guided tours as well as exclusive discounts throughout their time in Portugal.
With Portugal being a small country that receives less tourist attention than some other European nations, TAP's stopover program can have a significant impact in driving connecting traffic into the country and fostering economic growth for Portugal.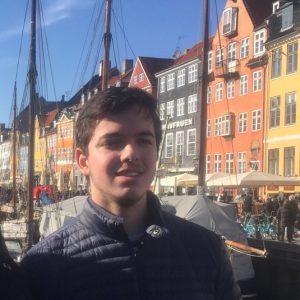 As a geography nerd, Jose has always been fascinated by the complexities of the airline industry and its ability to bring the world closer together. Born and raised in Peru, now studying in the UK. he has travelled around America, Europe and South East Asia. His favorite aircraft is the Boeing 767-300, which he has flown many times during his childhood; although now the A350 is slowly growing up on him.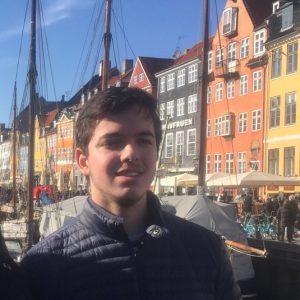 Latest posts by Jose Antonio Payet (see all)