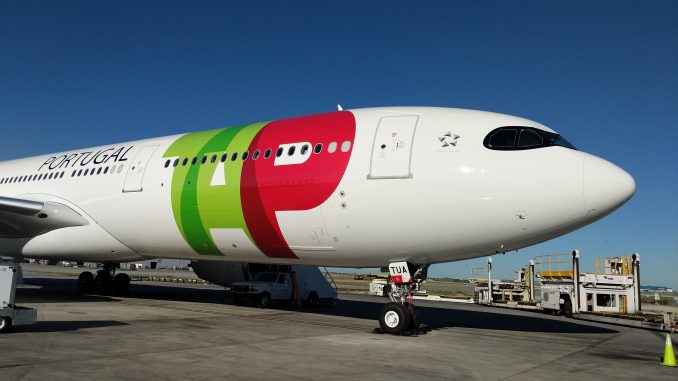 TAP Air Portugal announced on Thursday that it will begin flying between Lisbon and Chicago and Washington D.C . with its brand new A330-900neo. The airline received the first aircraft earlier this week at a ceremony in Toulouse, France. The aircraft was first to be delivered out of an order of 21, which will gradually replace the carrier's current widebody fleet.
Scheduled to commence on June 1, 2019, the Portuguese flag carrier will begin flying between its hub at Lisbon Portela Airport and Chicago O'Hare International Airport with five flights per week on Mondays, Wednesdays, Fridays, Saturdays and Sundays. The outbound flight, TP229, will depart Lisbon at 1:05 p.m. to arrive in Chicago at 4:05 p.m. following a 9-hour flight. After two hours on the ground, the return flight, TP228, departs Chicago at 6:05 p.m. and arrives back in Lisbon at 7:50 a.m. the next morning after a 7-hour and 45-minute flight. 
Service to Washington via Washington Dulles International Airport begins on June 16, 2019, with flights operating five times per week on Mondays, Wednesdays, Thursdays, Fridays and Sundays. Flight TP231 will depart Lisbon at 4:30 p.m. and arrive in Washington at 7:40 p.m. After a turnaround time of three hours, presumably to build a buffer to better mitigate delays and complications, the return flight, TP232, will depart Washington at 10:40 p.m., arriving back in Lisbon at 10:50 a.m. the next morning.  
David Neeleman, a remarked personality in aviation as the founder of JetBlue and a major shareholder in TAP, said: "We have 10 gateways from Brazil to Portugal and we believe we can support the same number from the U.S." The airline currently flies to four cities in the U.S. including Boston, Miami, New York and Newark.
"These two new connections will enable an even greater number of Americans to discover what Portugal has to offer as a privileged destination to visit, to live in, to invest and to study," said His Excellency Domingos Fezas Vital, the Ambassador of Portugal to the United States of America. "In that sense, they are a major contribution to the further strengthening of the already close links between two peoples and two countries, that are neighbors across the ocean."
On the other hand, Jerome L. Davis, executive vice president and chief revenue officer for the Metropolitan Washington Aviation Authority welcomed this new addition, offering more choice and flexibility to passengers flying out of Dulles saying "We look forward to supporting TAP Air Portugal's market entrance and growth as we continue to strengthen Dulles International Airport position as the Washington region's premier gateway to the world."
Dulles Airport has been vying for more international carriers to come to the airport as it attempts to shake off the perception of being too expensive for some airlines. The airport had gained a few airlines, notably Cathay Pacific which started Airbus A350-1000 service to Hong Kong, but lost low-cost carrier Primera Air when the carrier entered bankruptcy. TAP Air Portugal deciding to serve the airport is a good sign that Dulles is getting a new reputation since TAP is known as an inexpensive airline and passes savings on to the customer.
TAPs new fuel-efficient A330-900 is configured with 298 seats divided into two classes, business and economy, bringing elevated comfort levels thanks to the aircraft's quiet Rolls Royce Trent 7000s engines and the new Airspace by Airbus cabin which is brighter, ampler and has other unseen benefits for passengers. AirlineGeeks recently had the chance to tour the aircraft following the delivery ceremony in Toulouse.
Passengers flying on the new routes will also be able to take advantage of the airline's Portugal stopover program launched in 2016. Flyers transiting in Lisbon will be able to break their journey and spend up to five nights enjoying the city at no extra cost before continuing on to any TAP destination. As one of the few mainland European airlines to offer the program, TAP has a strategic advantage over its competition here. 
New Growth Chapter for the Airline
Washington D.C. and Chicago are the first of a handful of destinations the airline plans to announce in the next few months, as part of their fierce expansion plan across that would better position their hub in Lisbon as a connection point between Africa, Europe and the Americas. Since its privatization in 2016, the carrier has been growing between 10 percent and 15 percent per year and is eager to strive for more. The carrier is in the process of receiving a 76 aircraft orders from Airbus, comprised of next-generation A320neos, A321LRs and A330neos, and is expected to hold the world's youngest fleet by 2025.
During the first A330neo delivery ceremony in Toulouse, TAP's CEO Antonoaldo Neves, said that by the end of next year, more the airline will be doubling its capacity to the U.S. thanks to this new aircraft and the aircraft will fly more than 70% of the airline's block hours. In an interview with AirlineGeeks, David Neeleman showed his interest in using the improved Airbus widebody to reach destinations in California and Texas that have large Portugese diasporas.
In addition, the upcoming 14 A321LRs the airline has on order will enable the airline to reach more destinations in the East Coast. Neves added, "We look forward to the future, we are going to be using the A321LR to do a lot of innovative routes." AirlineGeeks reported earlier this month that the airline will be featuring a JetBlue Mint-style business class on the aircraft.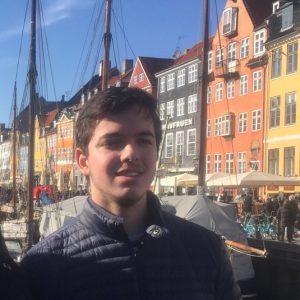 As a geography nerd, Jose has always been fascinated by the complexities of the airline industry and its ability to bring the world closer together. Born and raised in Peru, now studying in the UK. he has travelled around America, Europe and South East Asia. His favorite aircraft is the Boeing 767-300, which he has flown many times during his childhood; although now the A350 is slowly growing up on him.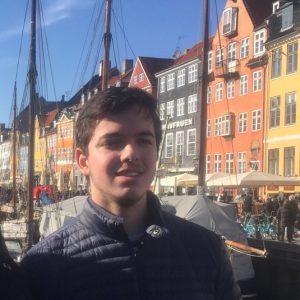 Latest posts by Jose Antonio Payet (see all)