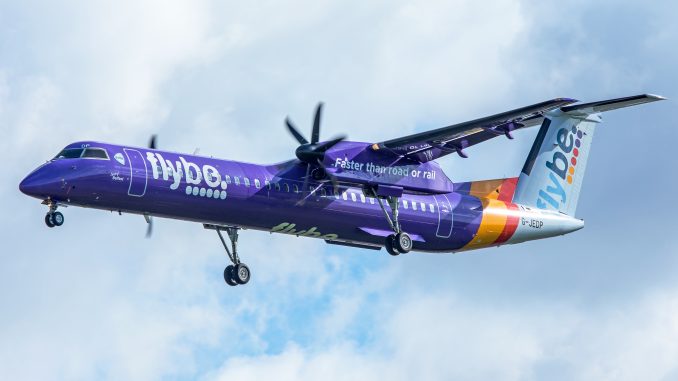 Christine Ourmieres-Widener, the CEO of U.K. regional airline Flybe, has announced that she will leave the airline on July 15 after overseeing Flybe's sale to a consortium which includes Virgin Atlantic and Stobart Air.
Ourmieres-Widener has been in the role since January 2017 after holding senior leadership positions at CityJet and Air France. Prior to joining Flybe, Ourmieres-Widener worked for American Express Global Business Travel as chief sales officer.
Flybe has had a tumultuous time since floating on the stock exchange in 2010, suffering significant losses and contracting its network in the face of opposition from competitors. Part of Flybe's troubles can be attributed to strategic decisions which did not deliver as anticipated.
These included some ill-fated alliances and airline acquisitions, as well as the decision to add jets to their traditional turboprop fleet – decisions made prior to Ourmieres-Widener's tenure.
The airline, which had been valued at $270 million in 2010, saw its value fall by 75 percent in 2018 and was recently sold for a total of $6.3 million to Connect Airways, the aforementioned consortium.
The Financial Times reported sources saying that it was surprising that Ourmieres-Widener's departure had not been announced earlier given the sale of Flybe for a nominal fee.
"You have to feel that there were adequate opportunities to avoid the outcome that befell the shareholders," the source is quoted as saying. In Ourmieres-Widener's defense, the Flybe board cited the "difficult time" she had overseen and acknowledged her "tireless efforts".
"Together, we have been able to secure the jobs of our loyal Flybe employees with the sale to Connect Airways and provide our customers and the U.K. with the vital transport and travel infrastructure they rely on, while preparing Flybe for a bright future under its new ownership," said Ourmieres-Widener in a statement to Flybe employees.
In addition to her position as CEO of Flybe, Ourmieres-Widener became the first woman elected to the International Air Transport Association's (IATA) 31-member board last year. This weekend, airline CEO's and aviation industry executives from around the world are meeting in Seoul, South Korea for IATA's Annual General Meeting. As the meeting progresses, more details will provide information as to whether Ourmieres-Widener will remain on the board or not.
No mention has so far been made of a replacement for her position.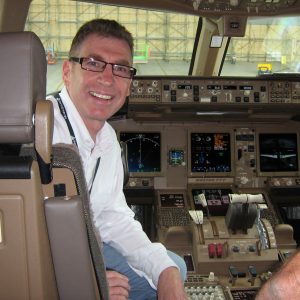 John has always had a passion for aviation and through a career with Air New Zealand has gained a strong understanding of aviation operations and the strategic nature of the industry. During his career with the airline, John held multiple leadership roles and was involved in projects such as the introduction of both the 777-200 and -300 type aircraft and the development of the IFE for the 777-300. He was also part of a small team who created and published the internal communications magazines for Air New Zealand's pilots, cabin crew and ground staff balancing a mix of corporate and social content.

John is educated to postgraduate level achieving a masters degree with Distinction in Airline and Airport Management. John is currently the course director of an undergraduate commercial pilot training programme at a leading London university. In addition he is contracted as an external instructor for IATA (International Air Transport Association) and a member of the Heathrow Community Fund's 'Communities for Tomorrow' panel.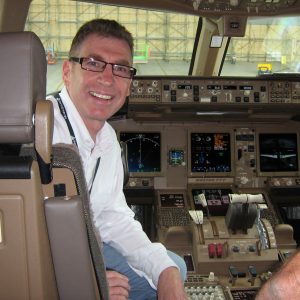 Latest posts by John Flett (see all)