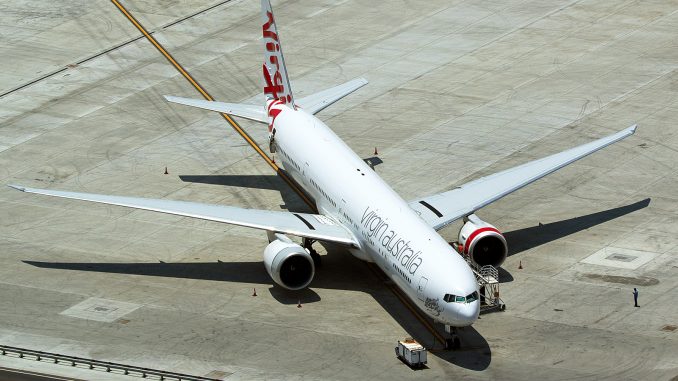 The new Western Sydney Airport, Qantas Airways and Virgin Australia have signed a memorandum of understanding (MOU) for the airlines to give their advice on the new airport which is expected to open in 2026. Although the two airlines are rivals, the trio will collaborate on a range of issues, such as the transportation to the airport including train stations and parking and passenger terminal.
Technology and innovation opportunities, particularly around baggage handling, security and customer services will also be a top item. In addition to the passenger operations of the airport, cargo facilities and sustainability are issues to be discussed as well.
Western Sydney Airport's CEO Graham Millett said, "the MOU is a tremendous vote of confidence in Sydney's new international airport from Australia's airlines. The insight we'll gain from working with the airlines helps us build an airport that people will love using."
Alan Joyce, the CEO of Qantas Group, said, "It's not often you get to help design an airport from scratch, so we're really pleased to be part of it."
The new airport will be officially named Western Sydney International (Nancy-Bird Walton) Airport, a tribute to Walton, an Australian pioneer of aviation. The city of Sydney owns Sydney (Kingsford Smith) Airport, the busiest airport in the country handling 44.4 million passengers last year, but the sole airport can't meet future aviation development. It is expected Sydney will double in demand over the next 20 years.
"Western Sydney has the unique opportunity to build a new airport from the ground up to meet the evolving needs of future passengers," said Virgin Australia CEO Paul Scurrah.
The new airport site is almost double the size of Kingsford Smith Airport, which has been preserved for airport development for almost 30 years. Joyce welcomed the second airport in Sydney saying, "Given the size and significance of New South Wales to the national economy, a second airport is exactly what we need to keep growing. The potential is huge."
The second airport may "create a high level of efficiency for airlines, which helps us keep fares lower." Joyce added.

Will has been a travel agent in Hong Kong for almost three decades, as time goes by he hasn't lost his passion for his job, He still has plenty of enthusiasm for the airline industry and airport operations.