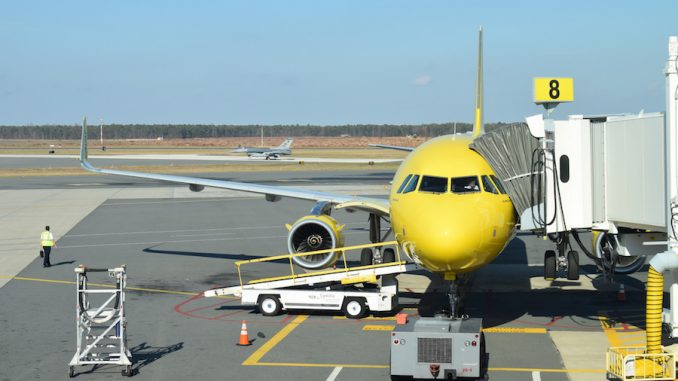 Starting this Monday, the aviation industry will meet for the largest aerospace industry exhibition trade fair in the world, the Paris Air Show. Held at Paris' Le Bourget Airport, the event spans seven days including four trading days for industry members and three days open to the public.
The 52nd Paris Air Show in 2017 featured over two thousand exhibitors and 140 aircraft. It's a time for just about everyone in the aviation industry to show everyone what they've got because just about everyone in from the aviation industry is there: from thousands of journalists to over 140,000 trade visitors.
This, along with other trade shows like Farnborough in the U.K., serves as a prime opportunity for aircraft manufacturers to receive firm orders or commitments for aircraft. At the last show, there were 352 firm orders, 699 letters of intent or memorandums of understanding, 40 options, 135 options letters of intent and 229 conversions of existing orders.
The show this year is expected to be important given that Airbus and Boeing have had tepid sales, particularly Boeing which hasn't netted and order in the past two months. Boeing is expected to enter the show in a position of weakness due to the troubles affecting its MAX aircraft.
Airbus A321XLR Launch
Though unconfirmed, Airbus is likely going to launch the Airbus A321XLR aircraft, an upgrade to the A321neoLR. Multiple airlines have expressed interest in this aircraft and it's likely going to gain even more interest. This aircraft will be a longer range version of the existing A320 family and will likely appeal to carriers that are already operating or will be operating the LR variant such as TAP Air Portugal, JetBlue, Aer Lingus and more.
The reception from airlines in the U.S. has been a mixed bag. JetBlue will likely be on board as it has aspirations for intercontinental long haul travel, as seen with the announcement of flights to London from Boston and New York earlier this year. Delta Air Lines, already an operator of the Airbus A321, doesn't seem too interested. United Airlines and American Airlines, however, have expressed interest as they are looking to replace the Boeing 757 aircraft they currently operate on medium to long haul routes.
Many airlines will wait though to see what if Boeing can come up with a compelling new middle market midsize plane to replacing aging Boeing 757 and 767 fleets worldwide. It is also expected that Boeing will provide an update to the status of the Boeing 777X program in addition to an update on the recertification process for the MAX aircraft.
Large Spirit Airlines Order
It is also predicted that Spirit Airlines may announce a huge order for up to 125 aircraft, something first announced in early 2018 and confirmed at the end of last year though without a timeline or announcement date. The low-cost carrier is looking for new aircraft that fits its operating model which currently is comprised of Airbus A319 and A320 family aircraft.
The airline is expected to decide between more Airbus A320s/A320neos and the Boeing 737 MAX. There is speculation that the order would go to Airbus given its existing fleet is comprised of all Airbus aircraft and additional speculation is that the airline would go for the Airbus A220, particularly as a replacement for aircraft on the smaller end of their fleet, namely the Airbus A319.
Spirit CEO Ted Christie hasn't ruled out a greater mixed aircraft fleet citing AirTran's operation of Boeing 717 and 737 aircraft while also maintaining until costs lower than nearly all other U.S. carriers.
The 2019 Paris Air Show will be one to watch as a lot is going on in the aviation industry at the moment and this show, in particular, will provide a lot of clarity as to which direction the industry is moving in.

Hemal took his first flight at four years old and has been an avgeek since then. When he isn't working as an analyst he's frequently found outside watching planes fly overhead or flying in them. His favorite plane is the 747-8i which Lufthansa thankfully flies to EWR allowing for some great spotting. He firmly believes that the best way to fly between JFK and BOS is via DFW and is always willing to go for that extra elite qualifying mile.

Latest posts by Hemal Gosai (see all)