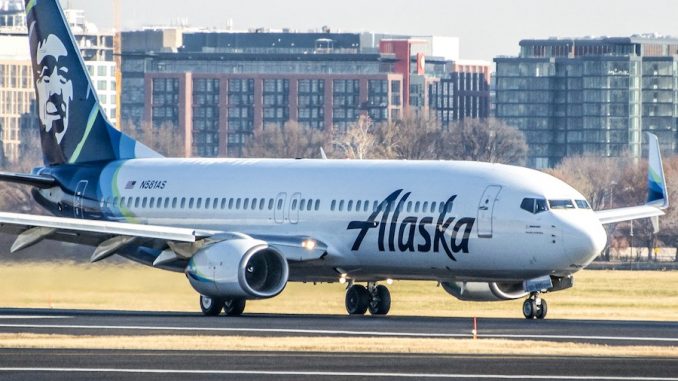 In a development that is likely to stir some controversy in the U.S. airline business, Italian carrier Air Italy signed a Special Prorate Agreement with Seattle-based Alaska Airlines adding ten more destinations in the United States to its network. These new destinations include Portland, Oregon, San Diego and Seattle and will be served with code sharing flights via the existing Air Italy gateways in New York, Los Angeles and San Francisco.
Air Italy's operations in the United States also include flights to Miami from its Milan Malpensa hub.
"Alaska Airlines is a well-respected renowned airline and we're delighted to partner with them to add these 10 destinations to our network," said Rossen Dimitrov, Chief Operating Officer of Air Italy.
He continued to state: "The U.S., and particularly the west coast, is a new and exciting market for us. This new opportunity with Alaska Airlines will now give our customers even more options to connect seamlessly onto our network from new markets such as the Pacific Northwest, Hawaii and Mexico. At the same time, this new development provides our Italy outbound passengers with a significantly expanded range of options across the west of the United States and Mexico, all of which delivers on our growth plan and brand promise to our customers."
All inbound Air Italy passengers will be able to take advantage of seamless domestic connections between Milan and central and southern Italy, namely Rome, Naples, Palermo, Catania, Lamezia Terme, Cagliari and Olbia.
The Italian carrier has recently been object of scrutiny by some of the major carriers in the U.S. due to its ownership structure. Qatar Airways owns a 49 percent stake in Air Italy and the CEOs of American Airlines, Delta Air Lines and United Airlines bought an advertisement in the New York Times last April to encourage President Trump to investigate Air Italy's commercial strategy. It was being suggested that Qatar Airways is using its minority-owned subsidiary as a trojan horse to penetrate the lucrative Europe-U.S. transatlantic market.
This initiative by the three biggest carriers in the U.S. was closely followed by a rebuttal letter to U.S. Secretaries of State and Department of Transportation Mike Pompeo and Elaine Chao, signed by the CEOs of JetBlue and FedEx to "set the record straight" in front of the "misinformation campaign" by their colleagues.
This new agreement signed by Alaska Airlines with Air Italy can be interpreted as a decision by the Seattle-based carrier to side with JetBlue and FedEx in this dispute and therefore consider Air Italy as a fair competitor in the marketplace and not as a "massively subsidized airlines that ignores economic realities" as other airlines claim it to be.
Vanni fell in love with commercial aviation during his undergraduate studies in Statistics at the University of Bologna, when he prepared his thesis on the effects of deregulation on the U.S. and European aviation markets. Then he pursued his passion further by obtaining a Master's Degree in Air Transport Management at Cranfield University in the U.K. followed by holding several management positions at various start-up carriers in Europe (Jet2, SkyEurope, Silverjet). After moving to Canada, he was Business Development Manager for IATA for nine years before turning to his other passion: sports writing.
Latest posts by Vanni Gibertini (see all)