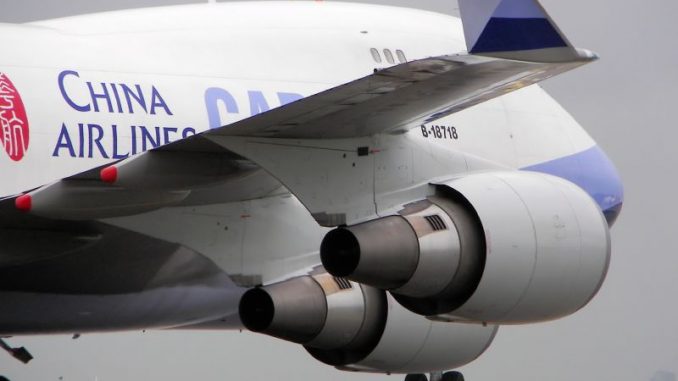 China Airlines' board of directors has approved the purchase of three Boeing 777 Freighters and 11 Airbus A321neo aircraft. The deal was publicized in a document from the Taiwanese Stock Exchange and the total cost of two deals, reportedly, will not exceed $2.48 billion.
The Taipei-based airline has confirmed two deals with Airbus and Boeing, respectively, last week. The carrier and Airbus have signed a Memorandum of Agreement to buy 11 A321neo aircraft which operate on regional routes. The price of each aircraft will not be exceeded $129 million and the formal purchase contract is to be signed later with the airline to also lease 14 of the type. Earlier, the airline expected the leased aircraft will start on services in 2021.
On the airline's Boeing order, the total cost of the three Boeing 777Fs is approximately $1.06 billion. The airline is modernizing its already all-Boeing 747 cargo fleet to meet growing demand. The new aircraft will mainly serve North America and Europe, two key markets that provide higher yields for the carrier.
"The global air freight market is forecasted to double over the next 20 years," said Ihssane Mounir, Senior Vice President of Commercial Sales and Marketing, Boeing.
In response to the latest transaction, Hsieh Su-Chien, the airline's chairman said, "Air cargo is an important part of our overall business and the introduction of those new Boeing 777 freighters will play an integral role in our long-term strategy. As we transition our Freighter fleet to the 777Fs from the older 747Fs, this will enable us to deliver world-class services to our customers more efficiently and reliably."
China Airlines operates a fleet of 88 aircraft with the median age being nine years old. Facing stiff competition from EVA Air, and a brand-new carrier set to launch service early next year, the airline must enhance its fleet and services to compete with other carriers. The delivery dates of the aircraft for both deals, however, remain unclear.

Will has been a travel agent in Hong Kong for almost three decades, as time goes by he hasn't lost his passion for his job, He still has plenty of enthusiasm for the airline industry and airport operations.