Building on their current codeshare agreement that includes flights between Singapore and Malaysia, Singapore Airlines and Malaysia Airlines have signed a Memorandum of Understanding (MOU) that would see stronger cooperation between both carriers, including extending cooperation to each other's subsidiaries and introduce shared benefits for each other's frequent flyers.
The MOU sees both flag carriers of the neighboring countries looking to strengthen joint efforts and include their subsidiaries in codeshare agreements. For Singapore Airlines, that includes its regional airline Silk Air and low-cost carrier Scoot while for Malaysia Airlines, that includes regional carrier Firefly.
The move would enable both carriers to sell seats on each other's flights and offer consumers a wider destination choice and greater flexibility in their travel plans. Negotiations are expected to round up in the next few months, with a formal agreement in place that could also see both groups selling each other's flights to more destinations beyond said countries.
Announcing enhanced cooperation efforts, Singapore Airlines CEO, Goh Choon Phong said: "We're proud to announce this MOU to expand the scope of our operation, increase global connectivity for Malaysia and Singapore and enhance our service offering for our consumers. [Singapore Airlines] and Malaysia Airlines operate in a region with a rapidly growing air travel market, presenting significant growth opportunities for both carriers. Both airlines have extensive operations within Asean, as well as large networks that cover many other parts of the world."
On the other hand, Malaysia Airlines CEO, Captain Izham Ismail added: "Malaysia Airlines has always historically had strong commercial and cultural links with Singapore Airlines. My team and I are extremely pleased to be able to build on that close relationship even further, this time across many areas of both airlines ecosystems."
Both airlines agreed that through stronger cooperation, they aim to add more value to their customer proposition by offering flyers more options and greater flexibility. Although the agreement initially, limits to codeshares across both group's respective networks, Ismail commented that "other potential co-operation could involve cargo, as well as maintenance, repair and overhaul services," subject to regulatory approval.
The Growing Significance of Strategic Partnerships
Singapore and Malaysia's flag carriers strengthening cooperation effort is the latest example of how airlines around the world are turning to individual or joint strategic partnerships to expand their consumer bases and gain access to more markets than if operating independently, while at the same time gaining scale to face competition and hence maintain competitiveness.
While, traditionally, the development of airline alliances has served as a mechanism to retain consumers by offering more choice and extended benefits. As competition stiffens across different markets, these two do no longer necessarily go hand in hand.
Such is the case of Singapore Airlines and Malaysia Airlines, Star Alliance and Oneworld members, respectively. With Singapore-Kuala Lumpur being the busiest air route in the world, served up to 84 times a day by seven operators, cooperation is pivotal to gain scale and maintain competitiveness, irrespective of carriers traditional global alliance networks.
In this way, for the struggling Malaysia Airlines, access to Singapore's and its subsidiaries route network can help the carrier gain scale and be in a better position to compete, by potentially not only offering passengers more frequencies between Malaysia and Singapore but also onward connections to Singapore Airlines' vast global network. Malaysia Airlines, aside from diverse operational inefficiencies, has a hard time competing with Air Asia, with the red Malaysian budget carrier offering significantly lower fares to dozens of destinations across the region.
At the same time, Singapore Airlines can continue to benefit from Malaysia Airlines domestic route network, offering a seamless travel experience to smaller cities such as Mukah, Limbang and Kuching, which are not as effectively served by competing carriers.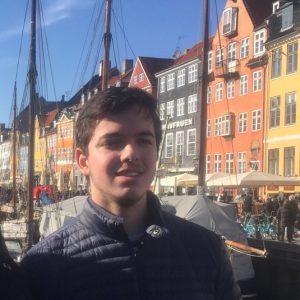 As a geography nerd, Jose has always been fascinated by the complexities of the airline industry and its ability to bring the world closer together. Born and raised in Peru, now studying in the UK. he has travelled around America, Europe and South East Asia. His favorite aircraft is the Boeing 767-300, which he has flown many times during his childhood; although now the A350 is slowly growing up on him.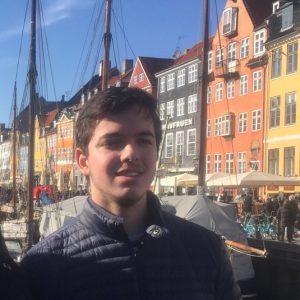 Latest posts by Jose Antonio Payet (see all)