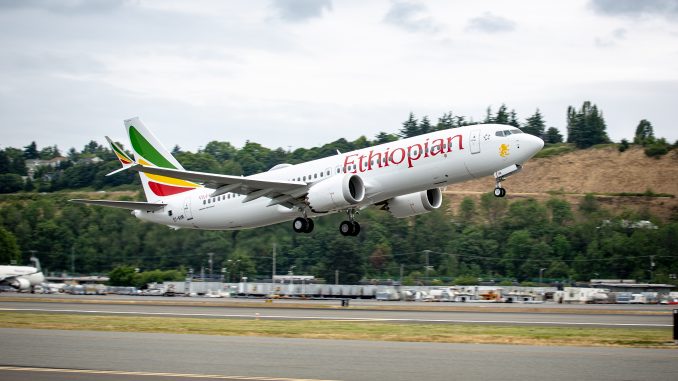 Boeing has announced that it will be donating $100 million to families and communities affected by the fatal crashes of Lion Air flight 610 and Ethiopian Airlines flight 302. Both flights crashed as a result of system issues within the new Boeing 737 MAX aircraft. A total of 346 lives were lost in the accidents.
The funds will be used to support education, hardship and living expenses for families affected by the accidents. The funds will also be used for community programs and economic development within Indonesia and Ethiopia.
"We at Boeing are sorry for the tragic loss of lives in both of these accidents and these lives lost will continue to weigh heavily on our hearts and our minds for years to come. The families and loved ones of those on board have our deepest sympathies, and we hope this initial outreach can help bring them comfort," said Dennis Muilenburg, chairman, president and CEO of Boeing.
Boeing also maintains a charitable donation program for employees and Boeing employees will have opportunities to donate to the communities impacted by the incidents. Boeing will then match those employee donations through the end of the year.
The aircraft manufacturer says it is committed to regaining the trust of travelers around the world. Boeing has been working with regulators and its engineers to remedy the issue that caused the accidents and has even considered rebranding the 737 MAX.
"We know every person who steps aboard one of our airplanes places their trust in us. We are focused on re-earning that trust and confidence from our customers and the flying public in the months ahead."
The 737 MAX is still grounded around the world, with airlines continuing to cancel future flights because of the groundings. Boeing will release additional information on the financial support it is providing to the Indonesian and Ethiopian communities in the near future.
An "AvGeek" for most of his life, Akhil has always been drawn to aviation. If there is an opportunity to read about an airline, fly on a new airplane, or talk to anyone about aviation, he is on it. Akhil has been on over 20 different kinds of aircraft, his favorite being the MD-80. Additionally, he has visited 5 continents and plans to knock out the remaining two (Africa and Antarctica) soon. Based in Dallas, Akhil graduated from Texas A&M University with a degree in Management Information Systems and currently works in consulting. His dream is to become an airline executive.
Latest posts by Akhil Dewan (see all)