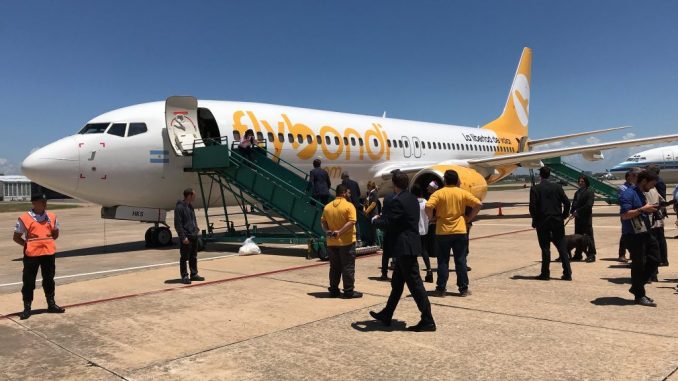 The low-cost wave in South America is starting to take the first steps into international operations as Argentina's first low-cost airline, Flybondi, announced it will start flights between Buenos Aires and Rio de Janeiro. The flights will operate between the airline's main base at Buenos Aires' El Palomar Airport to Galeão Airport in Rio de Janeiro, Brazil's second-largest capital, from Oct. 11 and be Flybondi's second international route following the launch of Buenos Aires-Asunción in December 2018.
The new service will be operated with one of the airline's five Boeing 737-800s, which feature a high-density configuration of 189 economy seats three times per week, on Wednesdays, Fridays and Sundays.
In a press release, Flybondi's CEO, Sebastián Pereira, celebrated the announcement saying: "We believe this route has a big potential both for Argentineans, who now will be able to fly to Brazil with the lowest prices, as for Brazilians, since we'll be the only low-cost option for getting to Argentina."
While prices may be a huge differential of Flybondi's operation to Brazil, the airline will count with big competition from the start. In the Buenos Aires-Galeão sector, there are currently 50 weekly flights divided between Aerolíneas Argentinas, Gol, LATAM, and even Emirates – which operates it as a tag-on of its Rio de Janeiro-Dubai flight.
Flybondi, however, seems equipped to deal with competition as its entrance in the Argentinean market has definitely been a big development on the air transport system of the South American country. After Flybondi, came JetSmart Argentina and Norwegian Air Argentina, two other low-costs with a relatively big backing.
In June, domestic passengers in Argentina almost surpassed the 1.2 million mark, which represents a 26 percent growth when compared to the same month in the previous year. By now, Flybondi has achieved the third-place between the Argentinean carriers, with a market share of 9 percent. Since its first flight, the low-cost airline has transported more than 1.6 million passengers, 200.000 of them flying for the first time.
Aerolíneas Argentinas, the state-owned carrier, has not been stopped with all these numbers. Since the start of this low-cost era in Argentina, the flag carrier has been consistently responding with aggressive prices and new routes. In June, the airline reported a 17 percent growth in domestic traffic year-on-year and a 16 percent increase in international passengers.
MÁS PASAJEROS TRANSPORTADOS | En junio volaron un 17% más de pasajeros en cabotaje y un 16% más en vuelos internacionales respecto al mismo mes del año anterior. Seguimos trabajando para que cada vez más argentinos estén conectados con su país y el mundo https://t.co/qiz0uDzvvb pic.twitter.com/Hf8IFTjTdG

— Aerolíneas Argentinas (@Aerolineas_AR) July 3, 2019
While this new time in South American aviation may have been suffering from some issues, as AirlineGeeks has been following, the trend is certainly upwards, as Flybondi and the other low-cost carriers promise to grow more international routes soon.
"We are an airline with a long-term proposal and a regional vision. This will be our first destination in Brazil, and we hope in a few time we can add other routes to give a bigger connectivity to our country and the liberty of flying to thousands of people," remarked Flybondi's CEO.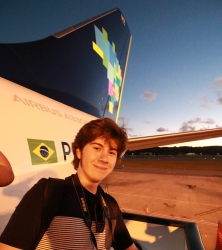 João has loved aviation since he was six-years-old when he started visiting his home airport in Porto Alegre, southern Brazil. As he always loved writing, in 2011, at age 10 he started his very own aviation blog. Many things have happened since then, and now he is putting all his efforts into being an airline director in the future.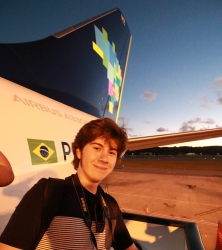 Latest posts by João Machado (see all)