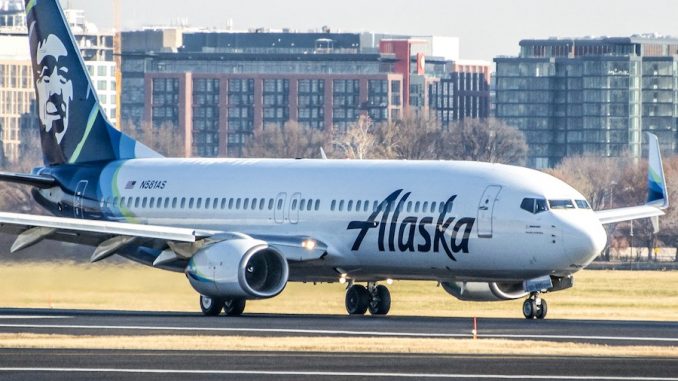 Alaska Airlines opened its new flagship lounge in the North Satellite Terminal of Seattle-Tacoma International Airport (SeaTac) on Thursday, marking the completion of the first phase of the airport's modernization project for the satellite terminal. The lounge, one of six airline lounges at SeaTac, is the largest of Alaska Airlines' three lounges by threefold.
The terminal modernization project first broke ground back in February 2017, with the first sections opening to the public earlier this year. The first phase out of three for the project was deemed complete with the grand unveiling of the new 15,000 square foot lounge on the terminal's upper level near gate N1.
The North Satellite is exclusively used by Alaska Airlines, making it a natural choice for this visually stunning flagship lounge. The lounge features unparalleled airport, runway, ramp, taxiway, mountain, and city skyline views through giant windows that run along every exterior wall of the lounge.
Within the lounge, Alaska chose to mark off certain areas for certain activities and themes. Such sections are named, "Take a Breath", "Help Yourself" and "Cut Loose."
Take a Breath is the largest of the areas which includes over half a dozen different styles of seating including a custom lounger designed just for this project, as well as an expansive couch around the grand fireplace. The outlets can use the plugs of various countries as well as USB outlets – and they are everywhere, though cleverly hidden to maintain the aesthetic.
Help Yourself is where travelers can recharge with some food along with scones and cookies from Seattle's Marsee Bakery or order off the menu (for a cost), teas and espresso beverages by Starbucks trained baristas. The section also features an Alaska Airlines favorite, the self-serve pancake printer – and automated pancake maker – as well as a trail mix station where travelers can fill snack bags with their favorite trail mix fixings for a custom snack.
The section also features café style seating as well as drum seats and tables that are lit by airplane engine cowlings converted into lamps.
Cut Loose is the bar area with full runway views and a counter that runs the length of the windows where one can sit, drink, plane spot, and charge devices. Seattle's Fremont Brewing made a special IPA exclusively for Alaska's lounges, called Lounge Life, to accompany the 11 other beers on tap.
The lounge maintains a full bar and can custom make cocktails to help one get through the stress of traveling. Local wines from Washington State are also prominently featured.
Travelers flying in Alaska Airlines first class, having a membership to the lounge or that purchased a day pass can access the lounge.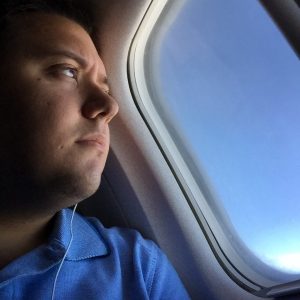 Tom has been flying for as long as he can remember. His first flight memory was on a Song Airlines 757 flying from LaGuardia to Orlando. Back then, he was afraid to fly because he thought you needed to jump off the plane in order to get off. Some years later, Tom is now a seasoned traveler, often flying to places just for the fun of it. Most of the time, he'll never leave the airport on his trips. If he's not at home or at work as a Line Service Technician at Long Island MacArthur Airport, he's off flying somewhere, but only for the day.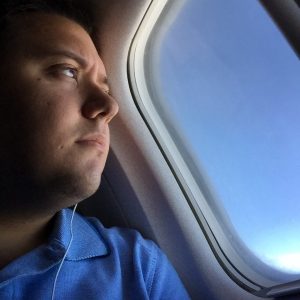 Latest posts by Thomas Pallini (see all)