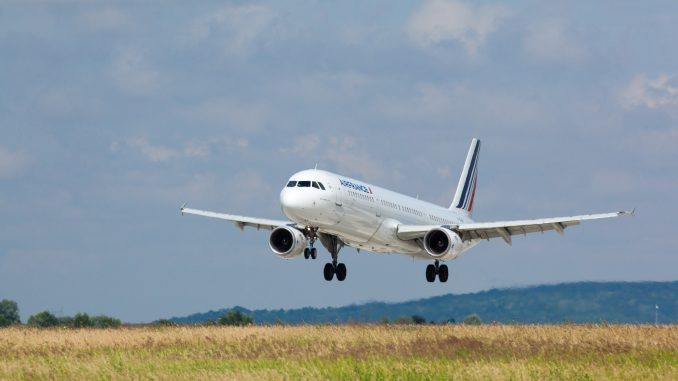 Following a less than successful attempt last year by the French government to increase tax revenues by proposing an increase in fuel taxes, particularly diesel fuel, the government is back at it doing what governments do best. France next year plans on introducing an "eco tax" ranging from 1.5 to 18 euros per ticket for flights originating in France according to French transport minister Elisabeth Borne.
This is not entirely different from the aviation tax proposed by the Dutch in May. France has been pushing the European Commission to tax jet fuel more to reduce CO2 emissions and has linked up with the Netherlands to convince European nations to tax airlines more.
The new tax will be 1.5 euros for flights within France or the EU. 3 euros for economy flights out of the EU, 9 euros for intra-EU business class and up to 18 euros for business class tickets out of the EU.
Taxes Won't Go to any Solutions
The proceeds are expected to be used to finance daily transport in France, notably local trains. The same trains that are already heavily subsidized by the French government and also heavily indebted. The state-owned rail company SNCF has a debt burden north of $50 billion and its workers enjoy overly generous compensation plans including automatic annual pay raises and retirement at the age of 52.
Shares of European airlines fell with the news. Air France, in particular, had some very specific complaints and understandably so. Air France believes that the new tax would penalize Air France's competitiveness at a time where it is undergoing reorganization. Over 50 percent of the airline's flights are operated out of France so it expects to see taxes on the higher end of the scale.
Ryanair CEO Michael O'Leary had a few choice words too considering his airline would see a greater impact given that the taxes would be a larger percentage of the low-cost carrier's ticket prices than Air France. He slammed the new taxes as regressive and unfairly targeted considering the aviation industry's relatively small footprint in carbon emissions compared to industries such as shipping.
The Better Alternative
While carbon emissions should be reduced for the sake of our planet, the French idea of taxing aviation and giving it to transportation like trains instead of helping develop well thought out solutions is government action at its finest.
Instead of sitting down and forcing discussion on a unified European air traffic control system that would actually lead to not quicker journeys for passengers but also less carbon emissions with up to 18 million tons of CO2 being removed from the skies each year just from efficient air traffic control. The French and the Dutch are taking the easy way out and earning some political points while they're at it.
Apparently a Tax for Wealthy Only
The reason this aviation tax isn't drawing outrage in France as with the proposed diesel tax in 2018 that sparked the Yellow Vest Riots is that this is being played off as a tax that can be exported to foreigners, big corporations, or wealthier citizens and not the general public.
The general public last year revolted over the diesel tax thinking it unfairly targeted the middle class. This aviation tax has now targeted another group in an attempt to curry favor. The French transport minister even said the tax was "a response to ecological urgency and the feeling of injustice expressed by the French."
However, while it may seem that this aviation tax will be borne mainly by the rich or foreigners, the general public is going to pay the price too on every vacation they go on. The politicians are doing nothing but seizing a tax opportunity and spinning it to be virtuous to a group of people.
It's not a solution to the growing carbon emissions problem. Taxing jet fuel is just a blunt attack at an industry that accounts for just over 2.5 percent of global C02 emissions. It's the easy way out of addressing difficult issues.
The argument could be made that since the aviation industry is growing so rapidly it will take up a bigger chunk of emissions airlines already have a huge incentive to burn less fuel; it costs money. Airplanes are more fuel efficient with each generation. This coupled with smarter air traffic control and other efficiencies can actually have a tangible impact on emissions without taxing people even more.
Taxing aviation as a blunt tool to reduce emissions instead of finding adequate solutions will in the long run hurt demand. Less demand means passenger numbers decrease, that's less tax revenue and also companies laying off workers. It's not good for anyone except the politicians and their special interests.

Hemal took his first flight at four years old and has been an avgeek since then. When he isn't working as an analyst he's frequently found outside watching planes fly overhead or flying in them. His favorite plane is the 747-8i which Lufthansa thankfully flies to EWR allowing for some great spotting. He firmly believes that the best way to fly between JFK and BOS is via DFW and is always willing to go for that extra elite qualifying mile.

Latest posts by Hemal Gosai (see all)