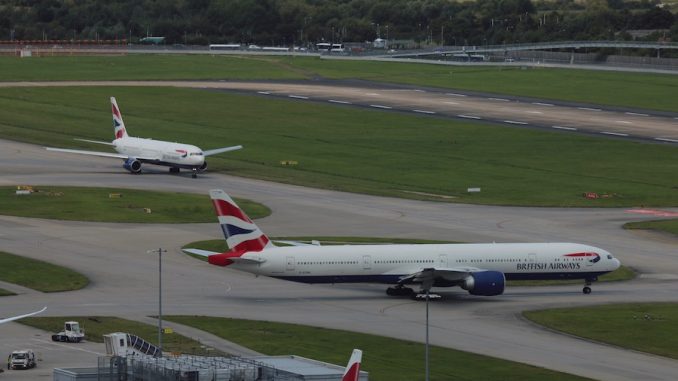 Passengers travelling through the U.K.'s busiest airports this summer may face serious inconvenience to their journeys if planned industrial action by multiple employee groups goes ahead.
With British Airways pilots currently balloting on potential strike action, easyJet staff at Stansted declaring 17 days of strikes and facility workers at Gatwick currently balloting for industrial action, the U.K. aviation industry may be hit with further disruptions after it was announced that over 4,000 workers at Heathrow have voted on strike action.
Six days of strike action are set at Heathrow for July 26, July 27, August 5, August 6, August 23 and August 24 encompassing the summer holiday period which officially begins for the majority of English schools on Friday, July 19. The Heathrow employees are represented by the Unite trade union and are involved in a variety of roles at the U.K's only hub airport including the customer service, engineering and security areas of the business.
Heathrow workers have rejected an 18-month pay offer which they feel is inadequate compared to the remuneration packages given to senior management in the last year. According to Heathrow's annual report, its chief executive's package was doubled in 2018 to over £4 million ($) while a Unite spokesperson has said that the offer for lower paid staff would amount to a £3.75 increase in their daily pay.
A BBC News report quoted a Heathrow spokesperson as saying: "We have proposed a progressive pay package giving at least a 4.6% pay rise to over 70% of our frontline colleagues. The total package offered is above RPI [Retail Prices Index] and is specifically designed to boost the wages of lower paid colleagues."
Unite representative Wayne King told the Guardian: "Bosses at Heathrow airport need to get their heads out of the sand and start negotiating meaningfully over pay. Otherwise there will be significant disruption to flights to and from Heathrow and the potential closure of the airport over the summer months because of industrial action."
Heathrow management have told the BBC that the airport authority has contingency plans to minimize disruption to the travelling public. A spokesperson has said that "we will be working alongside our airline partners to minimise disruption caused to passengers as they look towards their well-deserved summer holidays."
Heathrow recorded its busiest ever day on July 29, 2018 with 261,909 passengers travelling through its four terminals, the daily average number for 2018 was 219,458. It has been reported that if the six strike days are not averted then over 1 million passengers may have their travel plans disrupted.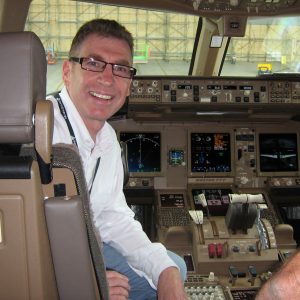 John has always had a passion for aviation and through a career with Air New Zealand has gained a strong understanding of aviation operations and the strategic nature of the industry. During his career with the airline, John held multiple leadership roles and was involved in projects such as the introduction of both the 777-200 and -300 type aircraft and the development of the IFE for the 777-300. He was also part of a small team who created and published the internal communications magazines for Air New Zealand's pilots, cabin crew and ground staff balancing a mix of corporate and social content.

John is educated to postgraduate level achieving a masters degree with Distinction in Airline and Airport Management. John is currently the course director of an undergraduate commercial pilot training programme at a leading London university. In addition he is contracted as an external instructor for IATA (International Air Transport Association) and a member of the Heathrow Community Fund's 'Communities for Tomorrow' panel.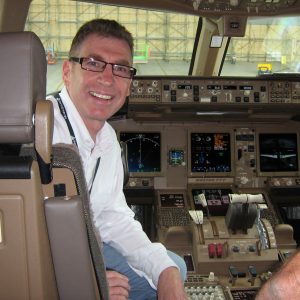 Latest posts by John Flett (see all)