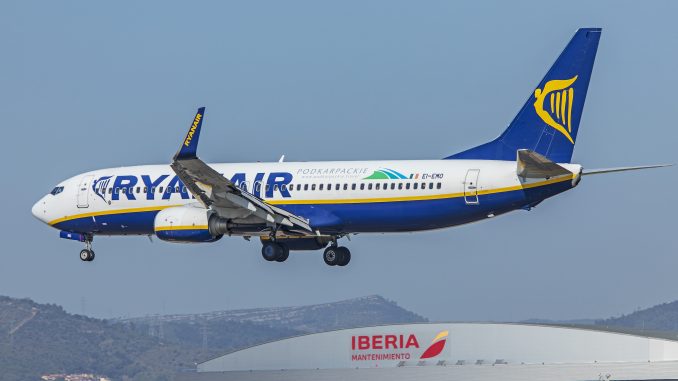 Another week marks another announcement of the possibility of strike action affecting airline passengers traveling to and from the U.K., further adding to the uncertainty facing the U.K. aviation industry this summer. Following notices of potential industrial action by various aviation employee groups affecting operations at Heathrow, Gatwick and Stansted airports and British Airways pilots balloting for industrial action, Ryanair pilots based in the U.K. are to commence balloting for strike action as well.
Ryanair operates to and from a number of U.K. airports though not all of these flights are crewed with U.K.-based pilots. The airline expects to carry over 150,000 passengers a day to or from airports in the U.K. with Stansted accounting for 200 flights a day and over 35,000 passengers.
BALPA (the British Airline Pilots Association) which represents Ryanair pilots on U.K. contracts have advised that a vote on possible industrial action will commence this week and close on August 7. The BALPA members are balloting over pay and conditions, issues which disrupted operations for Europe's biggest carrier last summer when a number of employee groups across Europe took strike action.
General Secretary of BALPA Brian Strutton told The Telegraph: "Our Ryanair representatives have been trying to tackle some of the many issues that result from years of non-recognition of unions within Ryanair. But we have not been able to make any progress with Ryanair at all on any of our areas of concern. As usual with Ryanair, it's their way or the highway, and we are not prepared to put up with that."
The news of potential industrial action at Ryanair comes as the airline also faces disruption to future schedules with the delayed arrival of the Boeing 737 MAX. The Guardian reported that the airline is considering closing a number of bases and canceling 30,000 flights from its upcoming schedules due to delays in the arrival of the first five of 135 MAX aircraft on order.
The airline has said that in addition to flights over the winter, operations through next summer would also be affected as the airline had expected to have 58 of the 197-seater MAX 200 variant online by that time. The newspaper quotes Chief Executive of the Ryanair group Michael O'Leary as saying the cuts to the schedule "will have ramifications for pilots and cabin crew, and we will have to enter into intensive negotiations with our people and unions."
There have been no comments from Ryanair on the possible rebranding of the 737 MAX which has been grounded since March. Speculation on a rebrand was prompted by photos of a 737 MAX aircraft in Ryanair livery with the designator 737-8200. A report on MSN online said that the carrier is lobbying for Boeing to rename the 737 MAX to "help ease customer worries."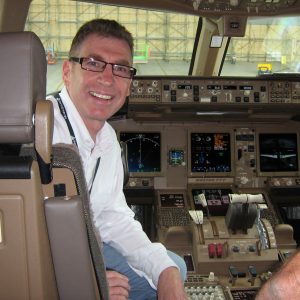 John has always had a passion for aviation and through a career with Air New Zealand has gained a strong understanding of aviation operations and the strategic nature of the industry. During his career with the airline, John held multiple leadership roles and was involved in projects such as the introduction of both the 777-200 and -300 type aircraft and the development of the IFE for the 777-300. He was also part of a small team who created and published the internal communications magazines for Air New Zealand's pilots, cabin crew and ground staff balancing a mix of corporate and social content.

John is educated to postgraduate level achieving a masters degree with Distinction in Airline and Airport Management. John is currently the course director of an undergraduate commercial pilot training programme at a leading London university. In addition he is contracted as an external instructor for IATA (International Air Transport Association) and a member of the Heathrow Community Fund's 'Communities for Tomorrow' panel.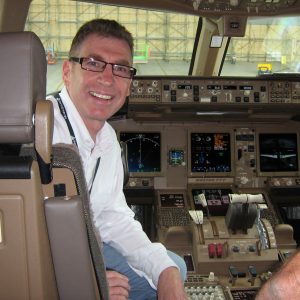 Latest posts by John Flett (see all)