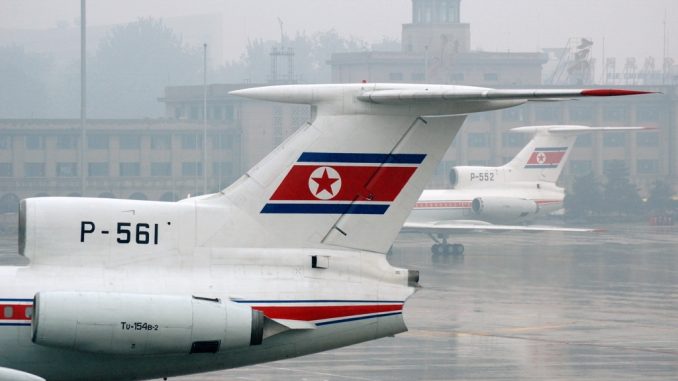 After a 15 years hiatus, the state-owned carrier of one of the most secretive countries in the world, North Korea, will relaunch direct flights from its capital, Pyongyang to Macau, China. The airline will operate two weekly flights services beginning on Aug. 2, 2019.
According to Macau's Civil Aviation Authority's announcement, Air Koryo applied to operate the new services on April 30. Macau becomes Air Koryo's fourth destination and the longest route from Pyongyang. The other three destinations are Beijing and Shenyang in Northern China and the Russian city of Vladivostok. Previously, the airline served Macau between 1996 to 2004. According to CNN, the new route can serve the young and wealthy elites in the country. The so-called "Pyonghattan" may stand to benefit from the new service.
The airline and Macau Airport didn't mention the schedule and which aircraft will be used for the route. According to Koryo Group, a travel agency which organizes tours in North Korea, Air Koryo owns a fleet of various Russian models acquired over the years since the start of its operations in 1956. The airline uses Tupolev Tu-204-300 planes to operate Beijing-Pyongyang route. The Group mentioned that Air Koryo is a safe airline.
Macau is a former Portuguese colony. It became a Chinese special administrative region in 1999. The city is also named "The Las Vegas of the East" which is only 40 miles from Hong Kong. Macau is the favorite tourist destination for Chinese, Southeast Asian and HongKongers. The city has invested heavily in resorts and mega casinos this past decade. In addition, Macau is best known as the only region in the country where casinos are allowed.
Pyongyang is Macau Airport's 61st destination. The airport commenced operation in 1995 and mainly provides regional routes to destinations in China, South Korea, Taiwan and Singapore.

Will has been a travel agent in Hong Kong for almost three decades, as time goes by he hasn't lost his passion for his job, He still has plenty of enthusiasm for the airline industry and airport operations.