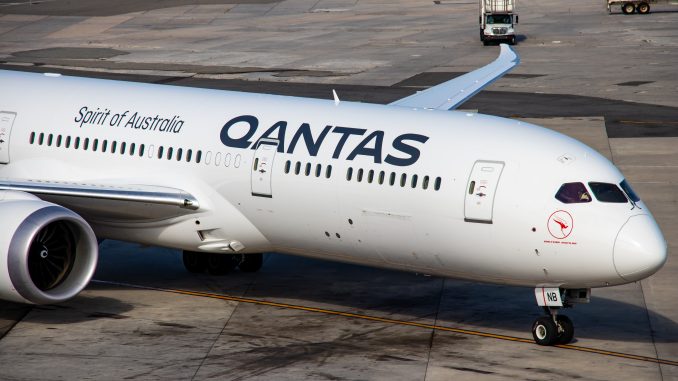 On July 29, 1959, a Qantas Boeing 707 took off from Sydney's Kingsford Airport bound for London, New York and San Francisco via Nadi and Honolulu, becoming the first commercial transpacific flight operated by a jet airliner. Nowadays, the Australian flag carrier serves each destination with their own routes daily using its Airbus A380, Boeing 787-9 Dreamliner and iconic Boeing 747-400, the evolution of sixty years of jet flight down under.
In 1956, Qantas ordered seven Boeing 707s to replace its fleet of L1049 Super Constellation propeller aircraft, used on the airline's Kangaroo Route between Sydney and London since 1947 and around the world flights since 1956. Nadi, Fiji was an important refueling stop on those flights after they departed Sydney and headed Northeast. When the newer four-engine Boeing 707s were ordered, Qantas had to work with Boeing to reduce ten feet off the cabin length to make the aircraft suitable for operations in Nadi's short runway and hot climatic conditions.
Three years later, the first frame, registration VH-EBA, was delivered one week ahead of the airline's first commercial transpacific flight between Sydney and London via Nadi, Honolulu, San Francisco and New York, when Qantas became the first non-U.S. carrier to operate the type. Qantas' new flagship jet aircraft were referred to as V-Jets in reference to Vannus, the Latin word for fan, a tribute to its new JT3D turbofan engines developed by Pratt and Whitney.
The introduction of the Boeing 707, enabled Qantas to reduce the number of stops and significantly cut travel times on intercontinental services thanks to its longer range of up to 5,750 nautical miles and average speed of 570 miles per hour, inducing better connectivity between Australia and the world. By 1964, Qantas had 14 Boeing 707s in operation, jetting off to far off destinations in North America, Europe, Asia and Africa.
Sixty years later, following significant expansion in flights to the U.S., Qantas serves San Francisco daily from Sydney using its iconic Boeing 747-400, an aircraft that has been pivotal to Qantas long haul expansion, though this time without the stop in Hawaii. The aircraft provided greater capacity than its Boeing 707 predecessor and a reduction in ticket prices, fostering connectivity and relationships between Australia and the rest of the world.
Aside from San Francisco, Qantas has deployed the Queen of the Skies in flights between Sydney to Dallas, Los Angeles and New York, as well as flights from Los Angeles to Melbourne and Brisbane. Though one of Australia's most iconic ambassadors, the aircraft is slowly being retired and replaced by the Boeing 787-9 Dreamliner and Airbus A380, due to be retired completely from American skies in December when the aircraft retires from the Sydney-San Francisco route.
The new Dreamliner crosses the Pacific daily from Melbourne to San Francisco, Brisbane to Los Angles and Brisbane to New York. In the opposite direction, Qantas' Dreamliners operate the airline's longest route and only nonstop service between Australia and the U.K. on the Perth to London route.
Following the industry's trend towards efficiency and capacity optimization, the Dreamliner is enabling Qantas to open more routes to the U.S., such as the planned service Brisbane to Chicago pending U.S. Department of Transportation approval, with better fuel economics and lower capacity reducing the need to feed passengers through unnecessary connecting points such as Dallas, Los Angeles and San Francisco.
Soon enough, more Qantas long-haul routes will be operated by the 787. Qantas first transpacific service between Sydney and San Francisco will see the Dreamliner, as the airline is set to retire the Queen of the Skies from transpacific flights to the U.S. in December. Additionally, Qantas will launch flights between Brisbane and San Francisco three times a week operated by the same type, becoming Qantas first all-Dreamliner international destination receiving multiple flights on the type.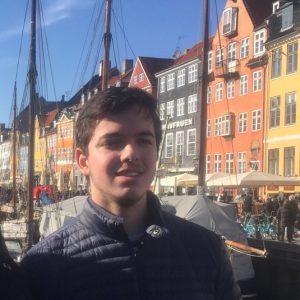 As a geography nerd, Jose has always been fascinated by the complexities of the airline industry and its ability to bring the world closer together. Born and raised in Peru, now studying in the UK. he has travelled around America, Europe and South East Asia. His favorite aircraft is the Boeing 767-300, which he has flown many times during his childhood; although now the A350 is slowly growing up on him.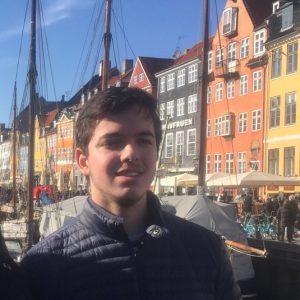 Latest posts by Jose Antonio Payet (see all)