Lufthansa Group's SWISS will add new flights to Washington, D.C. and Osaka, Japan beginning in March 2020. These two destinations will be added to SWISS' long-haul network which already sees service to seven U.S. cities and one other destination in Japan.
The flag carrier of Switzerland will become the 35th international airline to offer flights to Washington's Dulles International Airport. The new daily route will be operated with an Airbus A330-300, which the airline currently has a fleet of 14. The aircraft is configured to carry 236 passengers with eight seats in first class, 45 in business and 183 in economy. The airline has announced plans to introduce premium economy to its Boeing 777-300ER fleet with the airline's long-haul Airbus fleet expected to be retrofitted after.
"The Zurich – DC route is an important one for The Lufthansa Group to undertake. Now Washingtonians will be able to enjoy the premium travel experience that SWISS offers its customers, including its award-winning "SWISS Taste of Switzerland" inflight culinary program, as well as the airline's state-of-the-art aircraft," said Frank Naeve, Vice President of Sales, The Americas, Lufthansa Group in a press release.
In addition to this new U.S. route, Lufthansa Group's largest airline, Lufthansa, is expected to also announce two new U.S. routes from its Munich hub soon. The group did not specify which U.S. cities it plans to add.
SWISS will also add five weekly flights to Osaka from its hub in Zurich beginning on March 1, 2020. Osaka joins Tokyo as Japan's second SWISS destination, which the airline serves daily. The new flight to Osaka will be serviced with an Airbus A340-300, the same aircraft currently flying the Tokyo route.
The A340 offers 223 seats in a three-class configuration. Even though SWISS will replace its A340s with the 787-9 or A350-900 by 2025, SWISS is still investing in cabin retrofits onboard the A340 and plans to introduce premium economy onboard the aircraft in the first quarter of 2021.
Three weeks ago, Lufthansa CEO Carsten Spohr warned that the Zurich Airport is at risk of losing its hub status by SWISS if flight time restrictions are implemented. When announcing flights to Washington and Osaka, SWISS CEO Thomas Klühr reiterated the airline's growing problems with Zurich Airport.
Klühr said: "The increasingly difficult operating parameters at our Zurich hub do, however, pose a major challenge. The already highly restrictive airport operating hours and the growing burdens of noise levies and other charges are increasingly threatening the stability of our flight operations. Any further tightening of the present restrictions would seriously endanger the range of destinations SWISS can offer. And this, in turn, would be critical to such an export-oriented nation."
With these two new cities, SWISS is also planning to add its Boeing 777-300ER aircraft to routes which are currently operated using smaller Airbus A330 and A340 equipment. The airline will use two new Boeing 777-300ER purchased in 2018 to expand the carrier's 777-300ER services to Tokyo from March 2020 and Miami in summer 2020. SWISS says that the larger-capacity Boeing 777-300ERs are being introduced on both routes in response to the demand it has seen in both passenger and cargo terms.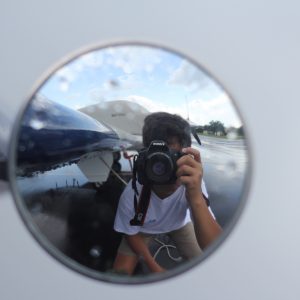 Mateen has been interested in aviation from a very young age. He got his first model airplane at six and has been airplane spotting since he was nine years old. He has always had a passion for aviation and loves learning about different aspects within the industry. In addition to writing for AirlineGeeks, Mateen is also an editor for his high school's newspaper. You can also find him on Instagram (@Plane.Photos) where he enjoys sharing his aviation photography with thousands of people everyday.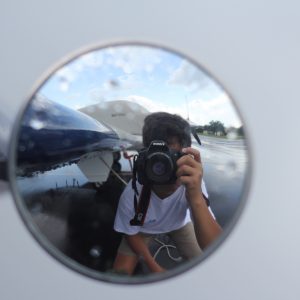 Latest posts by Mateen Kontoravdis (see all)