Milwaukee-based Midwest Express has reached an agreement with Elite Airways to begin service, the Milwaukee Journal Sentinal reported. No routes or a timetable for the start of flights has been announced. The announcement is a cumulation of two years of work for the Milwaukee group that is attempting to relaunch the defunct brand.
Flights will be marketed and sold by Midwest Express, while Elite will provide the aircraft, aircrew, and maintenance.
Midwest Express still plans to eventually own and operate their own aircraft. The agreement with Elite Airways allows the airline to begin service while the lengthy certification process continues. No routes have been announced by the group, though the airline has aimed to serve business markets from Milwaukee that have gone unserved. The group is planning to recreate the service and experience from the former Midwest Airlines, which was also based in Milwaukee.
While Elite will provide aircraft, Midwest Express will sell and market all of the flights. In addition, the airline is planning to set up its own reservation system. The passenger experience will be controlled by Midwest Express, including the inflight service. The group has already stated they plan to bring back Midwest Airlines' famous freshly baked inflight cookies on its flights.
Elite Airways is headquartered in Portland, Maine with an operating base in Melbourne, Florida. The airline operates a fleet of 50-seat CRJ-200s and 70-seat CRJ-700s. It was not announced which aircraft will be operated for Midwest Express. The aircraft operating for Midwest Express will be painted in a livery for the airline, rather than the standard Elite livery.
Elite will also assist the Midwest Express ownership in the process of gaining certification. Elite is primarily a charter airline, with some scheduled service along the east coast. The airline has experience in operating flights for other brands in the past, albeit they have been short-lived. In the past, the airline operated a season for Branson JetExpress, as well as operating service on the West Coast as Cal Jet, which lasted for under a year.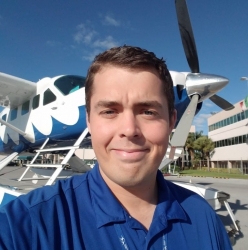 Daniel has always had aviation in his life; from moving to the United States when he was two, to family vacations across the U.S., and back to his native England. He currently resides in South Florida and attends Nova Southeastern University, studying Human Factors in Aviation. Daniel has his Commercial Certificate for both land and sea, and hopes to one day join the major airlines.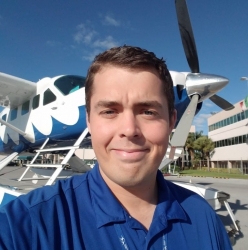 Latest posts by Daniel Morley (see all)