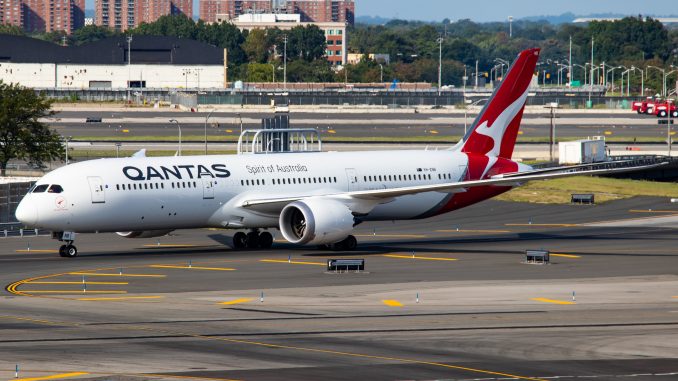 Qantas has announced that its service between Sydney and Santiago is the next route to be upgraded to a Boeing 787-9 Dreamliner, the carrier's latest twin-engine offering. Though still subject to regulatory approval, the service will also have an additional three flights per week to connect the two Southern Hemisphere continents.
Customers traveling on the Australian flag carrier's transpacific service between the two cities from late June 2020 will be able to experience the enhanced three-class Dreamliner passenger experience in Qantas' economy, premium Economy and business cabins. Additional weekly flights would also commence at the same time, making the route daily rather than four times per week and a potential of more than 20,000 seats each year on the route.
The flight is currently operated by Qantas' iconic Boeing 747s which are scheduled to be replaced by new Dreamliner aircraft on international routes by the end of 2020, including on the Sydney-San Francisco route in December when revenue Qantas 747 flights will disappear from American skies. Six more Dreamliners are bound for Qantas, arriving from October on, with eight currently in its fleet.
Qantas' International Acting CEO Naren Kumar said, "Our Dreamliner has been extremely popular with customers, so we're pleased to give those traveling between Australia and South America the opportunity to experience it."
"Customer feedback on the cabin environment, from the seats to the anti-jetlag measures continues to exceed our expectations. We are also the only airline to offer Premium Economy between Sydney and Santiago, which is very popular on all flights." Kumar continued while also stating that demand from Australians and South Americans gave Qantas more confidence to increase the frequency on the route.
The route was launched back in 2012 and allows for customers to connect onto Oneworld partner LATAM's network from Santiago further into South America. Qantas codeshares services to 14 South American destinations in six countries, including to Rio De Janeiro, São Paulo, Bogotá, Montevideo and Lima. Qantas also codeshares on LATAM's three weekly services between Melbourne and Santiago and its daily services from Sydney.
The Qantas Dreamliner carries 236 passengers – over 100 less than the 364 passengers the 747 carries – across three cabins. The 787 features the latest version of Qantas' business class seat as well as a next-generation premium economy seat. The economy seat is also said to have been significantly improved with extra storage compartments and more legroom.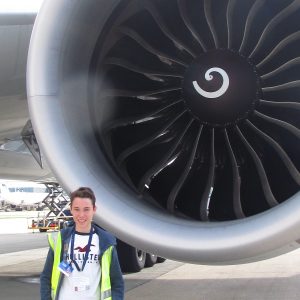 Connor has been in love with flying since the first time he boarded a plane when he was 5 years old. He loves all things aviation, and he hopes to make that his full time career in the future.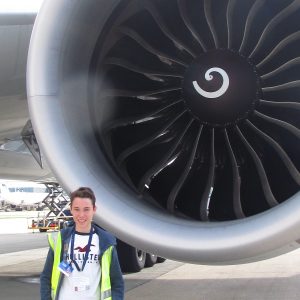 Latest posts by Connor Sadler (see all)