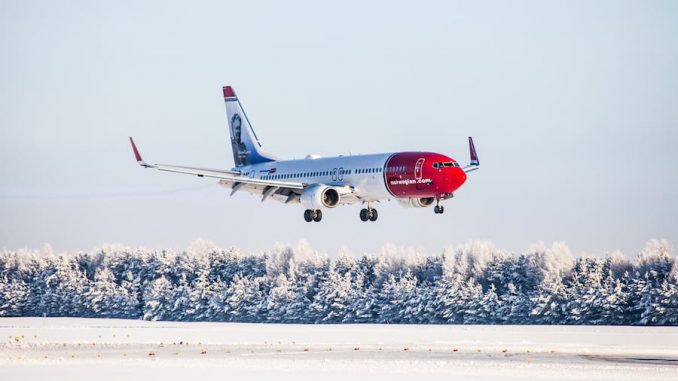 Norwegian Air announced Tuesday that the airline will cease transatlantic operations from Ireland to New York, Boston and Toronto in September citing the unsustainability of the routes and the continued impact of the Boeing 737 MAX grounding on the airline's network.
A statement from the carrier said that the route closures, which take effect from September 15, were as a result of a comprehensive review of transatlantic operations and that it has been "concluded that these routes are no longer commercially viable."
The Irish Times reported that "up to 134 pilots and cabin crew face an uncertain future" because of the announcement but the airline has advised that redundancies would be a last resort. Norwegian did state that "80 Dublin-based administrative staff at Norwegian Air International and Norwegian Group's asset company, Arctic Aviation Assets, will not be affected by the route closures."
There was no mention of any impact on staff contracted at New York Stewart, Providence and Hamilton airports which will see services to Ireland cut. Short-haul routes from Dublin to destinations in Scandinavia will not be affected.
With a little over a month before services cease, an undisclosed number of passengers will be affected by the route closures. Norwegian has said that those customers already booked would be rerouted onto other Norwegian services to reach their destinations or offered a full refund if they choose not to travel. This will mean extended travel times for those passengers who continue to travel as Norwegian will only remain operating to Oslo, Stockholm and Copenhagen.
Matthew Wood, SVP Long-Haul Commercial at Norwegian, said in a statement: "Since March, we have tirelessly sought to minimise the impact on our customers by hiring (wetleasing) replacement aircraft to operate services between Ireland and North America. However, as the return to service date for the 737 MAX remains uncertain, this solution is unsustainable."
The route closure announcements add to an eventful few days for the Oslo-based carrier after two incidents with 787 aircraft. A flight from Rome to Los Angeles on Saturday was forced to make an emergency landing after take-off following an engine malfunction and an aircraft on pushback at Gatwick airport on Tuesday was pushed into a perimeter fence.
The Trent 1000 engine incident in Rome resulted in shards of metal reportedly 5-10cm in length showering down around the airport causing fear among residents in houses on the aircraft's flight path and damage to roads.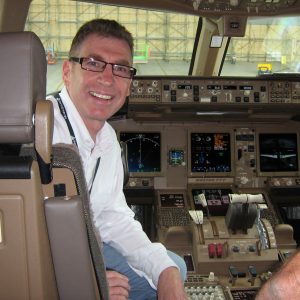 John has always had a passion for aviation and through a career with Air New Zealand has gained a strong understanding of aviation operations and the strategic nature of the industry. During his career with the airline, John held multiple leadership roles and was involved in projects such as the introduction of both the 777-200 and -300 type aircraft and the development of the IFE for the 777-300. He was also part of a small team who created and published the internal communications magazines for Air New Zealand's pilots, cabin crew and ground staff balancing a mix of corporate and social content.

John is educated to postgraduate level achieving a masters degree with Distinction in Airline and Airport Management. John is currently the course director of an undergraduate commercial pilot training programme at a leading London university. In addition he is contracted as an external instructor for IATA (International Air Transport Association) and a member of the Heathrow Community Fund's 'Communities for Tomorrow' panel.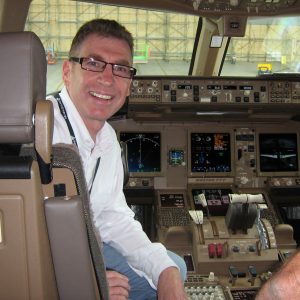 Latest posts by John Flett (see all)