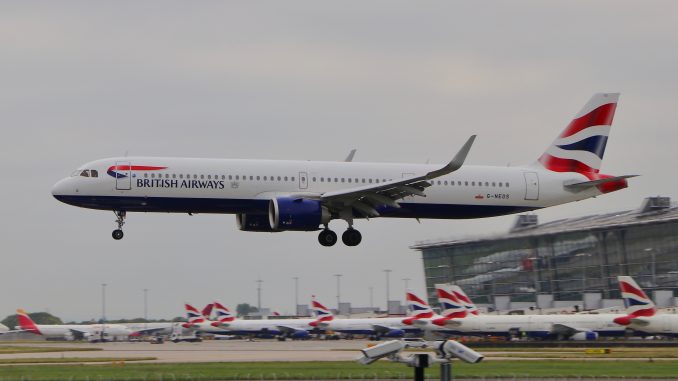 The British Airline Pilots Association (BALPA), which represents around 4,000 British Airways pilots, has announced the dates it will instruct its members to walk out over a pay dispute lasting since last November.
The strike dates, which fall on Monday, Sep. 9, Tuesday, Sep. 10 and Friday, Sep. 27, were announced by the union which 93 percent of its members voted for. The United Kingdom law requires 14 days notice of any proposed strike action.
The airline took BALPA to court last month in an attempt to block an impending strike. The High Court dismissed the case before British Airways turned to the Court of Appeals.
The airline claimed the strike ballot was issued incorrectly and against trade union laws, the judge stood by the initial decision that the strike ballot was lawfully conducted.
Following the court rulings, the airline and union held numerous talks with the airline at the Advisory, Conciliation and Arbitration Service (ACAS) to try to resolve the issue. However, this appears to have been unsuccessful.
In a statement released by BALPA, the union said: "Over several days of ACAS talks BALPA put forward a number of packages that we believe would have resolved this dispute without a strike, and which we could have recommended to our members for acceptance prior to strike action. BA did not accept any of these packages, and it is clear following discussions with members over the last few days that BA's most recent offer will not gain the support of anywhere near a majority of its pilots."
It is understood that the airline offered a revised package which was to raise the initial 11.5 percent over a three-year pay deal by one percent.
The union continued saying: "A day of strike action will cost BA around £40m. Three days will cost in the region of £120m. The gap between BA's position and BALPA's position is about £5m. Our proposal remains on the table should BA wish to reach an agreement prior to strike action."
Last year the airline made just under £2bn, a far cry from back in 2009 when the airline made a loss of around £230 million. The crew at the time agreed to take a 2.6 percent pay cut and a productivity cut of around eight percent to assist the company's finances.
In response, the airline said: "It is completely unacceptable that BALPA is destroying the travel plans of tens of thousands of our customers with this unjustifiable strike action."
"Flights on BA CityFlyer, SUN-AIR and Comair are not affected. We are exploring options to supplement our fleet by using aircraft and crew from other airlines…and are working with our partner airlines to schedule larger aircraft to take the maximum number of customers."
When British Airways cabin crew employed on the "mixed fleet" went on strike in 2017, the airline wet-leased eight Airbus A320 aircraft from Qatar Airways. A similar move is now expected to happen.
British Airways earns a revenue of around £40 million a day, which will be put into jeopardy if pilots do eventually strike and no last-minute deal is made. BALPA insists the cost to settle the pay dispute would far outweigh any costs inflicted by even one day of strike action.
Passengers that end up flying on a day of an announced strike would expect to be offered to change their travel dates or to cancel their journey and receive a full refund. Any long-haul passengers booked onto a flight that would be canceled within 14 days notice would be entitled to €600 compensation according to European law.
AirlineGeeks.com began in February, 2013 as a one-man (er… teenager, rather) show. Since then, we've grown to have 20 active team members, and yes, we're still growing. Some of us are looking to work in the aviation industry as professionals when we grow older. Some of us are still trying to decide what we want to do. That's okay though, because we're all here for the same reason: we love the airlines. We're the youngest team of airline industry journalists out there.
Latest posts by AirlineGeeks.com Staff (see all)