An internal memo to United Airlines employees has revealed that the airline is suspending two international routes, Newark-Buenos Aires and Chicago-Hong Kong. The airline will also move forward the scheduled suspension of its Guam-Hong Kong route. No official announcement has been made but the internal memo has been leaked online by employees.
The last United flight between Newark and Buenos Aires will be operated on Oct. 26. In its memo, the airline cited a reduction in yields to Argentina as the reason for the suspension. The country has been in the midst of an economic crisis as well as disruptions from a recent election. United, however, will continue its service between Buenos Aires and its hub in Houston, a gateway for South American travel.
This is the second time United has suspended Newark-Buenos Aires service. Launching the route originally from New York's John F. Kennedy International Airport, the route remained following the merger with Continental Airlines and shifted to Newark Liberty International Airport. However, 2013 saw the first suspension the route would face until being reprised four years later in 2017, only to be suspended two years later.
The airline's flight between the Windy City and Hong Kong will end on Sep. 9. Similar to Buenos Aires, the airline has seen a decline in demand between the United States and Hong Kong.  Due to similar decreasing demand, the previously scheduled suspension of its Guam-Hong Kong route will also be moved up with the route now ending on Oct. 14 instead of Oct. 27.
Despite the route reductions from the Guam and Chicago hubs, United will continue to serve Hong Kong from its Newark and San Francisco hubs. Both cities are regional hubs serving the Northeast and West Coast, respectively, but most smaller Midwestern cities without direct service to either Newark or San Francisco will lose a one-stop connection to Hong Kong on United.
Hong Kong has been in the midst of protests recently in regards to its autonomy. Those protests reached a peak earlier in the month when Hong Kong International Airport was forced to close due to protesters. The closure forced hundreds of flights to diverted and canceled and the protests affected local airlines with Cathay Pacific's CEO resigning.
The protests in Hong Kong continue; however, they have been moved away from the airport.
The suspensions are not in the airline's reservation software yet and the flights are still for sale. All suspensions are considered temporarily by the airline; though, no resumption dates have been announced.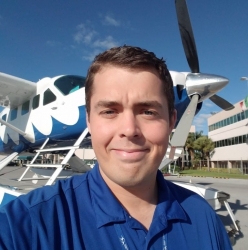 Daniel has always had aviation in his life; from moving to the United States when he was two, to family vacations across the U.S., and back to his native England. He currently resides in South Florida and attends Nova Southeastern University, studying Human Factors in Aviation. Daniel has his Commercial Certificate for both land and sea, and hopes to one day join the major airlines.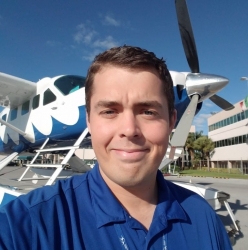 Latest posts by Daniel Morley (see all)