On July 19, 1989, Captain Alfred Haynes likely didn't have the time to realize two significant items about the day ahead of him. He was presented with a certainty that not many people are in a position to acknowledge: he was supposed to die that very day. The other thing he surely missed is that he saved millions of lives by his actions.
On that July day, his McDonnell Douglas DC-10 took off from Denver heading to Philadelphia with 285 passengers and 11 crew members onboard. Haynes had almost 30,000 flight hours of experience. His first officer, William Roy Records, had 20,000 hours. The Second Officer Dudley Joseph Dvorak had 15,000 flying hours.
All looked normal for an hour and seven minutes, just until all hell broke loose. At 37,000 feet, the fan disk of the tail engine suffered an uncontained failure, disintegrating in an explosion. Debris projected violently and hit several critic parts of the aircraft. The horizontal stabilizer received significant damage. Inside of it, the three hydraulic lines that provided control were severed. The aircraft was turning right when the engine exploded, and that turn continued, while the nose began to drop.
While damage assessment was necessary, there was a much more urgent need: should the aircraft enter in a roll and invert, the situation would be unrecoverable. The crew quickly reacted by setting the left engine power in idle and applying maximum thrust on the right one, leveling the airplane. That could give Haynes some degree of control, but the aircraft is still not responding to any flight command. "It was apparent to us, that we had lost all of our hydraulic fluid and when I asked (second officer) Dudley (Dvorak) for the procedure for that, he said, 'there isn't one,'" he once said.
Riding among the passengers was Check Airman Dennis Edward Fitch, a DC-10 instructor, who was summoned to the flight deck to provide assistance. Fitch had worked his way through in the simulator a scenario that resembles the one at hand: control by asymmetrical power. The lessons learned from Japan Airlines flight 123 are still echoing throughout the industry. In August 1985, a Boeing 747 lost all hydraulics and battled bravely for thirty-two minutes before crashing in a ridge, 60 miles from Tokyo.
Fitch is asked to check if there is any response of the ailerons to the inputs of the control columns. There is none. Haynes declares the emergency and attempts to land the airplane in Sioux City, Iowa. He coordinates with air traffic control on one condition: "whatever you do, keep us away from the city."
Finally, the aircraft descends and crashes into the runway. 176 passengers and 9 crewmembers survive the ordeal. Like in other serious incidents with a not-so-bitter outcome, some are tempted to call it a miracle. While a divine intervention cannot be ruled out, the explanation is far simpler.
Captain Haynes and his crew fought their way through a disaster with a profound understanding of how crew resource management (CRM) works. They were a team, finding solutions and collaborating towards the best decision. Even with the heavy burden of the final call over his shoulders, Haynes never hesitated to listen. He never put ranks in the way of an idea.
When the NTSB analyzed the accident, it performed several simulator sessions with top pilots. Not a single one of those crews were able to reproduce a survivable landing. The board concluded that "[…] under the circumstances, the United flight crew performance was highly commendable and greatly exceeded reasonable expectations."
A few days later, journalists asked Haynes if he felt like a hero. He said no. "There is no hero. There's just a group of four people who did their job and it was an unusual circumstance, but we put our best resources and knowledge together and did what we thought was best," he said.
Captain Al Haynes, 1931-2019: You made our profession proud. Rest in peace, brother. https://t.co/TBck4dniKA

— Allied Pilots (@AlliedPilots) August 26, 2019
The company he flew all his life for said in a statement: "The entire United family was deeply saddened to learn of the passing of Captain Al Haynes. We thank him for his service throughout his career at United and for his exceptional efforts aboard Flight UA232 on July 19, 1989. His legacy will endure.  We send our condolences to his family and friends,"
On Sunday, Captain Alfred Haynes left this world, 30 years after he was supposed to. The lessons of his unfathomable act of service would reinforce the crew resource management philosophy throughout the entire industry, expanding it from a company procedure to a global aviation standard. He saved 185 lives that day, but his legacy is seen every day, in every flight, in every airport. We are the millions Al Haynes saved. And we should be thankful.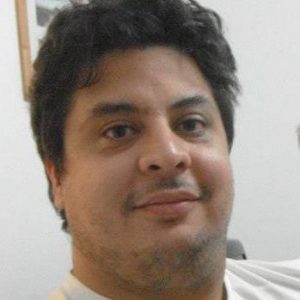 Since a little kid, Pablo set his passions in order: aviation, soccer, and everything else. He has traveled to various destinations throughout South America, Asia, and Europe.

Technology and systems expert, occasional spotter, not-so-dynamic midfielder, blogger, husband, father of three cats; he believes that Latin America's aviation industry past, present, and future offer a lot of stories to be told.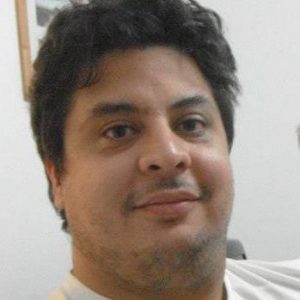 Latest posts by Pablo Diaz (see all)