In preparation for another busy summer next year, American Airlines is expanding its domestic offerings in two states known for their outdoor adventures. The news comes just weeks after the airline announced an increased presence in Europe for Summer 2020 with the carrier's first connection in Africa.
American will introduce three new routes to Montana next year, complementing the seven routes it already offers in the state. Bozeman will see three new connections to Los Angeles, Philadelphia and New York's LaGuardia Airport. The Los Angeles route will operate daily on an Embraer E175 aircraft between July 4 and Sept. 8, 2020. Philadelphia and New York will both receive Saturday only service between July 6 and Sept. 5 using the Boeing 737-800.
Kalispell, Mont. will receive its fourth American Airlines route with new Saturday flights to New York LaGuardia. The service will be offered between July 6 and Sept. 5 and will also be operated on a 737-800 aircraft. Located near Glacier National Park, Kalispell's Glacier Park International Airport already sees flights to Chicago, Dallas and Los Angeles on American Airlines.
Glacier Park International Airport has seen a growing demand for new flights over the past few years. The airport handled 307,000 outbound passengers last year, a 33 percent rise over the past five years.
The airport is planning to add 40,000 square feet to its terminal to be able to handle future passenger growth. Currently, Kalispell sees flights from all three legacy U.S. airlines as well as Alaska Airlines and Allegiant.
Over 2,000 miles northwest of Montanna, American Airlines is adding a new destination in Alaska. Between July 7 and Oct. 10, 2020, Fairbanks will see daily flights to Chicago and Dallas onboard the 737-800 and Airbus A321. Fairbanks is the Fort Worth-based carrier's second destination in Alaska.
Currently, American Airlines flies to Anchorage from Los Angeles and Phoenix along with year-round service from Dallas. Next summer, a new seasonal route to Chicago using the 737-800 will also be operated. All of the airline's newly announced routes will be available for purchase on Sept. 1.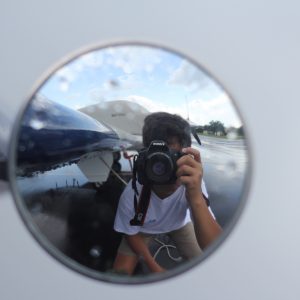 Mateen has been interested in aviation from a very young age. He got his first model airplane at six and has been airplane spotting since he was nine years old. He has always had a passion for aviation and loves learning about different aspects within the industry. In addition to writing for AirlineGeeks, Mateen is also an editor for his high school's newspaper. You can also find him on Instagram (@Plane.Photos) where he enjoys sharing his aviation photography with thousands of people everyday.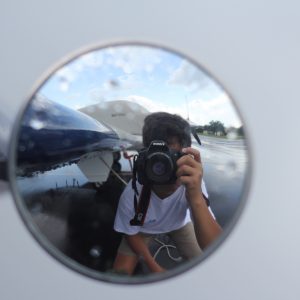 Latest posts by Mateen Kontoravdis (see all)