Japanese Low-Cost Carrier, Peach Aviation, is the first Japanese airline to respond to rising tensions between Japan and South Korea. The low-cost carrier based at Kansai Airport in Osaka is suspending and reducing flights between the two neighboring countries.
According to Peach, the decision to reduce services to South Korea is strategic. "We've taken the decision after judging the situation holistically, including the deteriorating South Korean economy and depreciation of the won," a Peach official said in a press statement.
Peach said it will indefinitely stop services between New Chitose Airport in Hokkaido and Incheon Airport in Seoul, South Korea from Oct. 28, 2019. The Hokkaido-Incheon flight was only launched on April 25 in response to summer travel demand.
Peach will also indefinitely end its only flight to Gimhae Airport in Busan, South Korea's second-largest city. According to Peach, the flight to Busan from Kansai is being suspended from Jan. 7, 2020 due to a lack of demand from South Korea.
Peach's route connecting Naha Airport in Okinawa Prefecture and Incheon will only be temporarily suspended from January 28 to February 22.
All three of the Peach routes currently have one round-trip per day. The only two Peach flights that will remain operating between the two countries are from Incheon to Kansai Airport and Tokyo-Haneda Airport.
South Korean carriers, including Korean Air, Asiana Airlines, and Air Seoul have already announced flight suspensions or reduced services to Japan since late July. Ties between the two Asian countries have sunk to their lowest level in years after Japan tightened export rules to South Korea. According to Japanese government data, the number of South Korean tourists visiting Japan fell 7.6 percent in July 2019.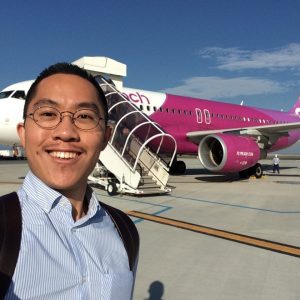 Most people hate long flights or overnight layovers, but Albert loves them. The airport and flying parts of traveling are the biggest highlights of any trip for him – as this avgeek always gets a thrill from sampling different airline cabin products and checking out regional developments happening at local U.S. airports. He's flown on almost every major carrier in the U.S. and Asia Pacific, and he hopes to try out the new A350s soon.

Albert recently completed his undergraduate studies in Business Accounting at USC in Los Angeles and he is currently recruiting for a corporate analyst position at one of the U.S. legacy carriers. During his college years, he interned at LAX for Los Angeles World Airports working behind-the-scenes (and on the ramp) in public relations and accounting. Outside of writing for AirlineGeeks, he enjoys trekking the Hollywood hills, visiting new hotspots throughout SoCal, and doing the occasional weekender on Spirit Airlines.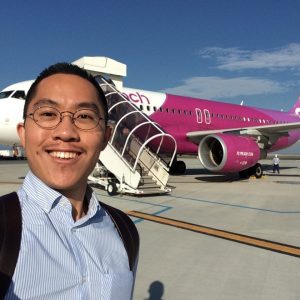 Latest posts by Albert Kuan (see all)