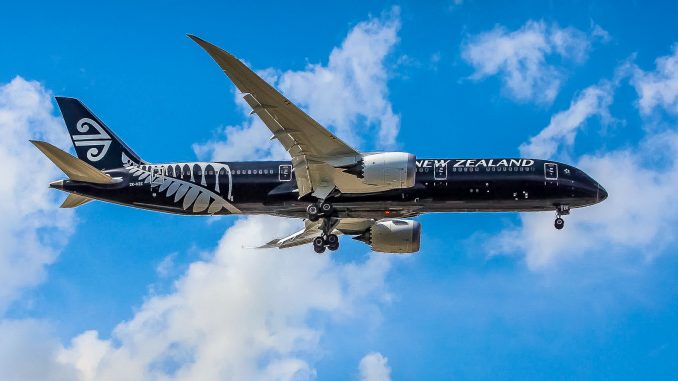 Air New Zealand has suggested that Whenuapai Airport could be the site for a secondary airport for Auckland, the country's largest city. Now a base for the Royal New Zealand Air Force, the airport was previously a commercial airport until 1965, at which point the transition to a military base occurred.
Christopher Luxon, Air New Zealand's chief executive, said, "Once customers get to Auckland Airport, their experience there is well below the standard they expect for the main entry point into our nation's largest city."
The airline is considering launching new domestic services from Whenuapai, such as to Wellington and Christchurch.
"Whenuapai is a key infrastructure asset for New Zealand yet it could be utilized much more of the government was up for considering it as a dual-use facility for both military and commercial operations," Luxon added.
The airline expects the operation cost at Whenuapai to be lower than Auckland Airport, which had been criticized for overcharging airlines. In 2018, Auckland Airport's earnings before interest, tax, depreciation and amortization (EBITDA) margin was 79 percent, far in excess of other international airports. Wellington Airport has also revealed its interest in investing in Whenuapai.
In response to the airline's proposal, Defense Minister Ron Mark said it was news to him. But Mark said it might have some barriers, such as security issues, dated infrastructure, road transportation and limited car park spaces.
"The government, in 2008, ruled out turning Whenuapai into a commercial airport," Mark also mentioned.
Auckland is the gateway to New Zealand and Auckland Airport's passenger volume reached 21 million every year. The airport responded that the new investment in Whenuapai would result in "costly duplication" of aeronautical services.
Meanwhile, the expansion of Auckland Airport is set to begin as it strives to become a hub of the Southwest Pacific region. The expansion project includes a taxiway and remote stand airfield development, second runway, new cargo facility, new international arrival area, rejuvenation of the current domestic terminal, new domestic jet terminal and development of the road network.
The airport is expected to accommodate 40 million passengers and 260,000 flights by 2044.

Will has been a travel agent in Hong Kong for almost three decades, as time goes by he hasn't lost his passion for his job, He still has plenty of enthusiasm for the airline industry and airport operations.