Mitsubishi Aircraft Corporation and Mesa Airlines signed a memorandum of understanding for the Mitsubishi SpaceJet M100 that could see the American regional service operator taking 50 firm orders with options for an additional 50 aircraft. If negotiations are completed, deliveries will begin on 2024.
Announcing the deal at the Annual Regional Airlines conference held in Nashville, Hisakazu Mizutani, president for Mitsubishi Aircraft corporation said, "As we developed the Mitsubishi SpaceJet family, we knew we had to change the way that passengers and airlines will think about regional travel. Mesa Airlines selection of the SpaceJet M100 confirms that our aircraft fulfills current and future needs in this industry, and that airlines are ready to move our discussions forward."
Launched this June at this 53rd edition of the Paris Airshow along with a change of name, the 76-seater SpaceJet M100 project provides a tentative fuel-efficient regional jet option with lighter weight thanks to its large aluminum structure and new Pratt & Whitney 1200G engines. Although the first frame took its first flight in 2015 as the MRJ90, problems in the aircraft's wiring systems pushed back the aircraft's certification towards 2018, paired with some marketing tweaks to make the aircraft more attractive for regional carriers in the U.S.
With its structure and seating capacity, the aircraft fits under major U.S airlines pilot scope clauses that see airline pilots set boundaries over what can be accounted as a regional jet based on its size and seating capacity, thus limiting the size of aircraft regional airlines can fly for larger mainline carriers. In this way, the new SpaceJet proposes an interesting competitive advantage over larger 100-seater regional aircraft such as the A220,  E190-E2 and even the smaller E175, which does not confine to these clauses.
Based in Phoenix, Mesa Airlines provides regional services for United and American with bases in Houston, Washington and Dallas/Fort Worth.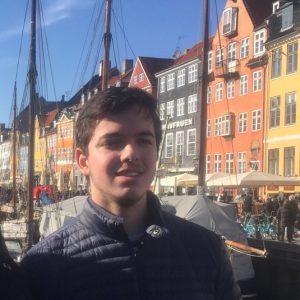 As a geography nerd, Jose has always been fascinated by the complexities of the airline industry and its ability to bring the world closer together. Born and raised in Peru, now studying in the UK. he has travelled around America, Europe and South East Asia. His favorite aircraft is the Boeing 767-300, which he has flown many times during his childhood; although now the A350 is slowly growing up on him.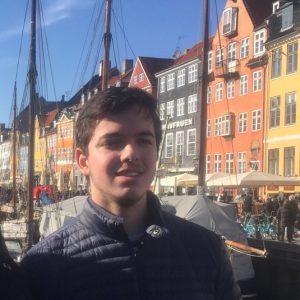 Latest posts by Jose Antonio Payet (see all)