Delta Air Lines has just announced it is buying a 20 percent stake of LATAM Airlines Group, the biggest group of carriers in Latin America, an acquisition which also brings a potentially unprecedented strategic alliance between two carriers from South America and the United States.
The agreement will cost Delta about $1.9 billion in terms of LATAM shares, which will come mostly from available cash and newly issued debt. Also, Delta will invest an additional $350 million for setting up the strategic partnership between both airlines.
Finally, Delta will acquire four Airbus A350s from LATAM's fleet, and also commit to the delivery of ten further A350s that were supposed to go to LATAM between 2020 and 2025.
In a press release Delta's CEO, Ed Bastian, stated that "This transformative partnership with LATAM will bring together our leading global brands, enabling us to provide the very best service and reliability for travelers to, from and throughout the Americas. Our people, customers, owners and communities will all benefit from this exciting platform for future growth."
LATAM Group's CEO, Enrique Cueto, claimed, "This alliance with Delta strengthens our company and enhances our leadership in Latin America by providing the best connectivity through our highly complementary route networks."
Even though the route networks may be complementary, the news comes as a shock, mostly due to its counterintuitive nature; Delta is a SkyTeam alliance member, while LATAM is a member of oneworld. Meanwhile, LATAM has an ongoing joint-venture agreement with Delta's competitor, American Airlines, for bringing efficiency in the U.S.-South America traffic flow.
In Brazil, as an example, Delta has a strong partnership and even a nine percent shareholding on LATAM's main competitor, GOL. According to a CNBC report, Delta claimed it will sell this stake if the new partnership is approved.
That's why Delta warns the agreement is pending analysis by all government anti-trust authorities. While the U.S. airline only is subject to the jurisdiction of one single home country, LATAM has branches in several South American countries: Argentina, Brazil, Chile, Colombia, Ecuador and Peru, each with its own regulations and laws. This brings a broader complexity to the agreement.
Industry Reactions
American Airlines stated through a press release that "LATAM and the Cueto family [who own LATAM] have been terrific partners of American Airlines for decades. Given the recent negative ruling by the Chilean Supreme Court, which would have significantly reduced the benefits of our partnership since Chile was not approved as a part of the potential joint business arrangement, we understand LATAM's decision to partner with a U.S. carrier that isn't burdened by the ruling."
As of now, GOL has not released an official statement, but it stock prices have been affected hugely by the announcement, falling more than nine percent in NYSE's aftermarket.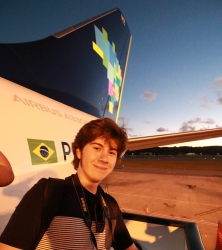 João has loved aviation since he was six-years-old when he started visiting his home airport in Porto Alegre, southern Brazil. As he always loved writing, in 2011, at age 10 he started his very own aviation blog. Many things have happened since then, and now he is putting all his efforts into being an airline director in the future.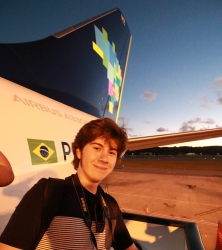 Latest posts by João Machado (see all)